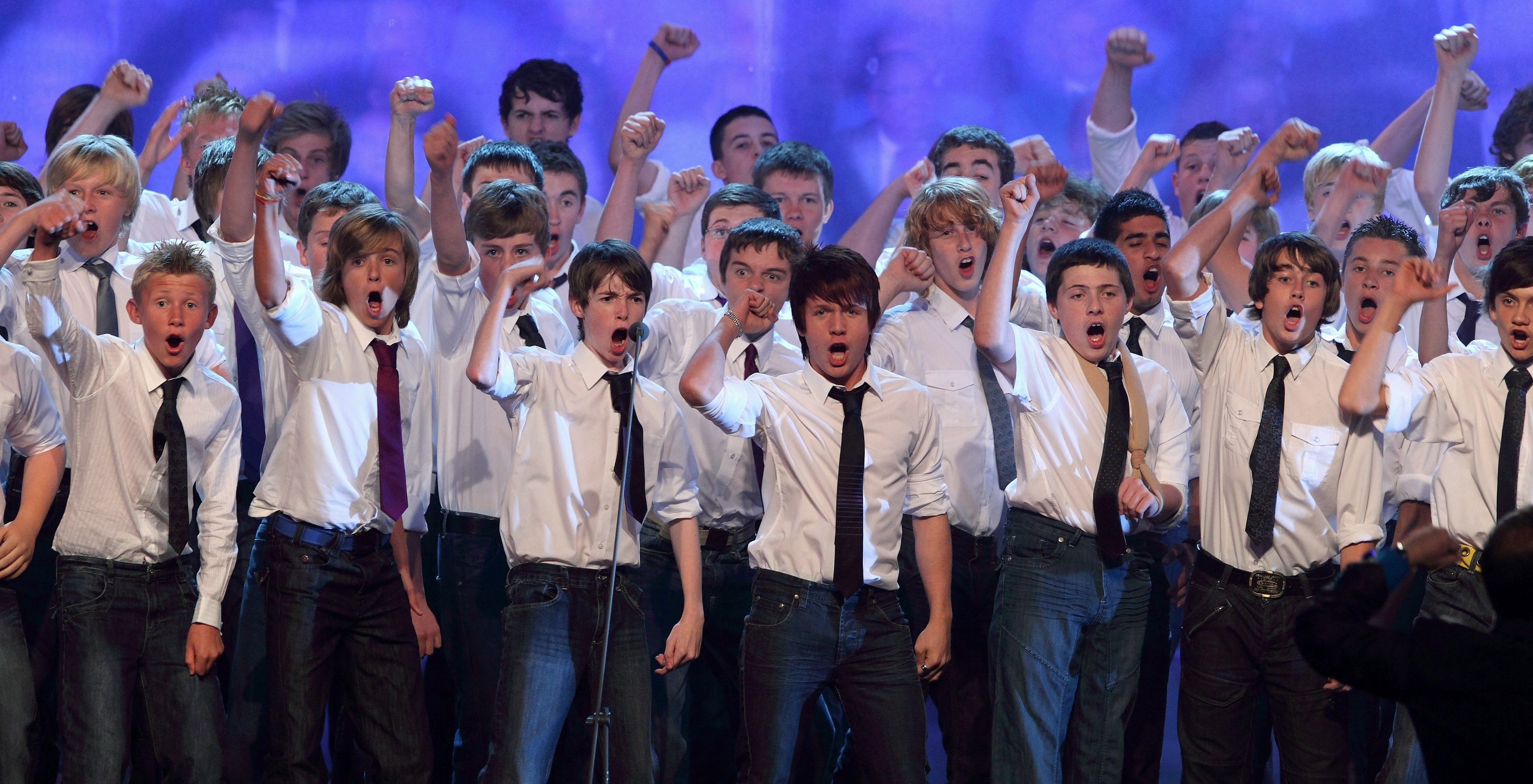 Fundraising for the Future
Scheme aims & objectives
A&B Cymru is delighted to announce a new round of its Prosper initiative, thanks to funding from the Foyle Foundation.
The scheme aims to tangibly develop the fundraising capacity arts organisations across Wales, assisting them to become successful, thriving and sustainable charitable businesses.
Applications are invited from:
Fundraisers who wish to develop their skills and knowledge in order to diversify income for their arts organisation.
Organisations who have no dedicated fundraising staff but wish to develop their capacity to generate income.
To ensure its impact and relevance, Prosper is driven by the needs of applicants and support will be tailored to each organisation, maximising the effectiveness for all involved.
Arts organisations are invited to apply for support to access expertise and training which assists the achievement of income-generation targets and organisational goals.
Image: Only Boys Aloud 
Prosper support could include, but is not limited to:
Fundraising Strategy. Prosper could fund an experienced professional fundraiser to mentor a member of staff. Through focussed sessions, a Fundraising Strategy could be created which would assist the organisation to achieve its Business Plan aims & objectives.
Trust Funding. Prosper could fund an arts manager's attendance at a specialist training course and match the participant with a fundraising mentor with specific expertise in this area to support the learning.
Marketing of New Fundraising Initiatives. Prosper could fund promotional material for a new fundraising scheme and match the participant with a marketing expert to assist this process.
Prospect Cultivation. A&B Cymru could provide tailored Events Management advice and support to assist the delivery of a cultivation event to showcase an organisation's work to potential funders / sponsors, etc.
Business Sponsorship. The participant could be mentored to create tailored proposals and given guidance on potential business partners.
Individual Giving. The participant could receive support to identify and establish the most appropriate schemes for their organisation.
Training Courses. A&B Cymru could deliver a bespoke Fundraising Seminar to the participant's staff and board.
To apply for support through Prosper, you must:
be employed by an arts organisation committed to developing its fundraising skills and capacity;
be able to clearly demonstrate how the scheme could assist the achievement of income generation targets and organisational sustainability;
complete the Prosper application form jointly with your line manager and have the full support of your employer to undertake the proposed project;
be employed by a not-for-profit arts organisation that is a member of A&B Cymru.
The majority of Prosper projects will include both cash support and free of charge access to specific expertise. Organisations may apply for between £300 – £3,000 as the cash element of the project.
Prosper is an A&B Cymru initiative made possible with generous support from:
Interested?
To find out more about Prosper, please fill in the Contact Form below