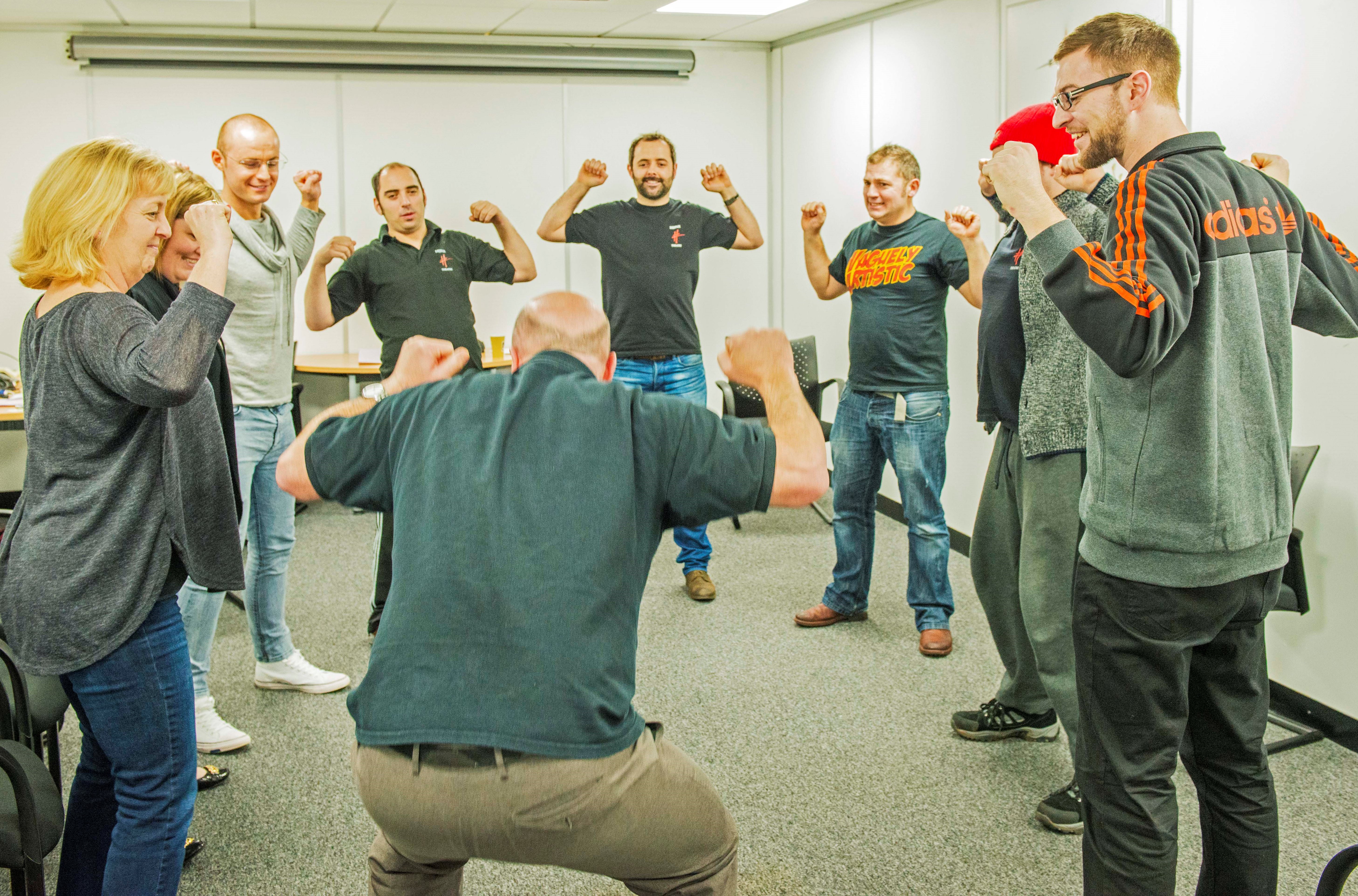 Effective Staff Motivation & Development
Working with the arts can help business' staff to think more creatively and communicate more effectively. It can enhance motivation, widen perspective and build skills.
There are two main ways that A&B Cymru helps its business members to bring benefits to employees:
Image: Hijinx 
Arts-Based Training
Arts Based Training helps to build effective teams, enhance leadership, boost confidence, improve internal and external communications, manage change and develop strategy. Specially tailored courses devised for each individual business, Arts-Based Training places emphasis on learning by doing. It balances a fun, innovative approach with a rigorous training practice and structure.
Professional Development Programmes
An innovative management development tool, providing unique opportunities for your staff to gain confidence and enhance skills and make an effective contribution to the community.