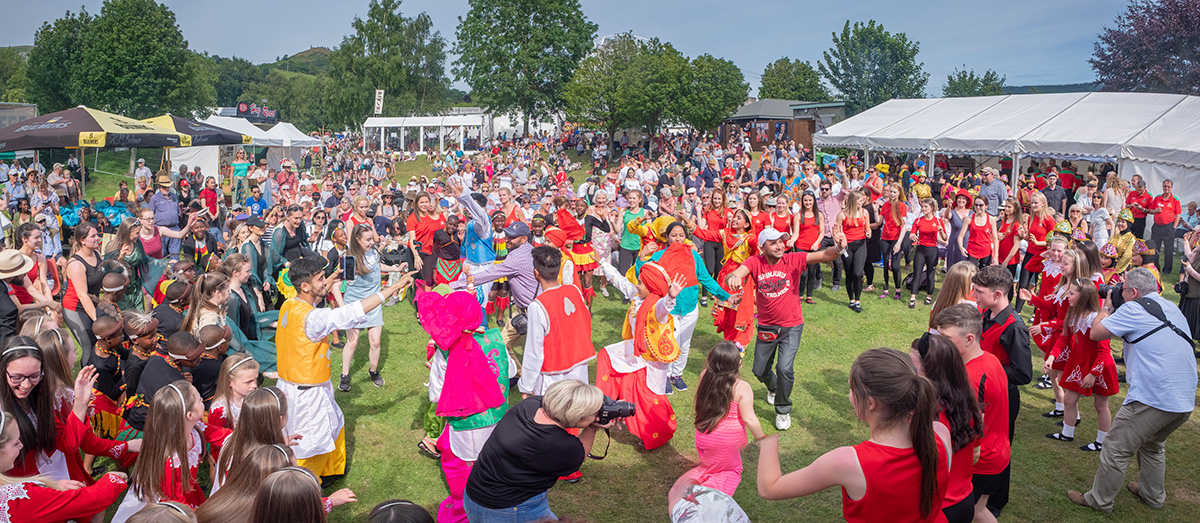 Meaningful Community Engagement
Working with the arts is the ideal way for a business to demonstrate that it is a truly responsible company and employer. Our arts members undertake valuable work in this area and are in an ideal position to help companies engage with the communities in which they operate in meaningful and far-reaching ways.
Our services which help businesses to achieve this objective include:
Image: Llangollen International Musical Eisteddfod
Brokerage
Brokerage involves A&B Cymru's work to bring a partnership together, ensuring the match is right and needs are perfectly aligned.
CultureStep Investment Programme
CultureStep invests in innovative partnerships between business and the arts, enhancing projects and increasing their long-term effectiveness.
Professional Development Programmes
An innovative management development tool, providing unique opportunities for your staff to gain confidence and enhance skills and make an effective contribution to the community.