Week 42: Madusha, Its My Shout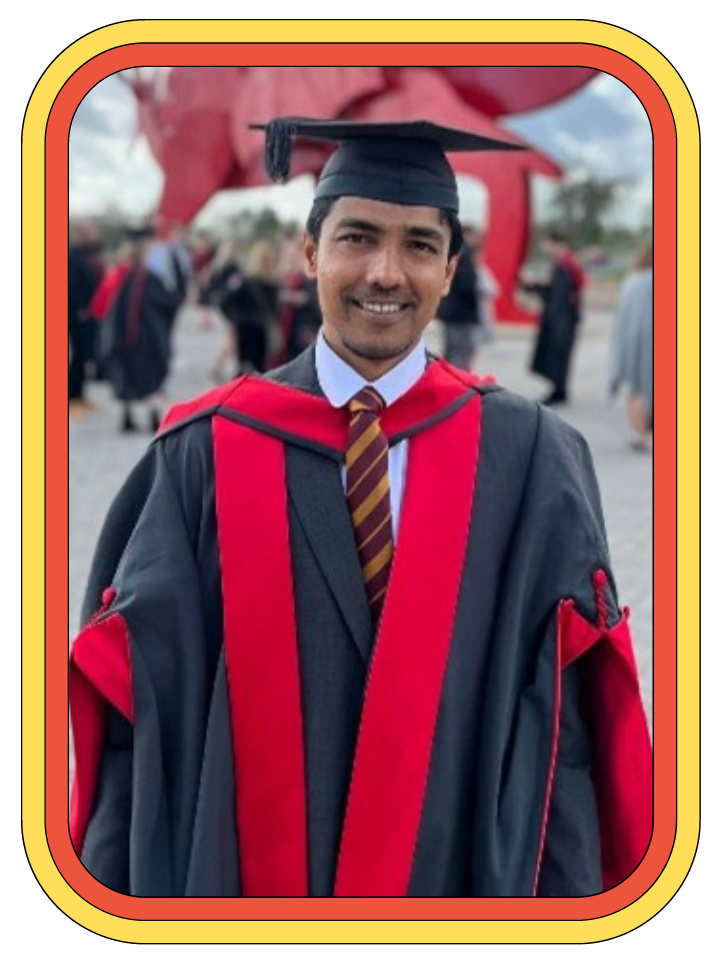 This apprenticeship program was a massive opportunity for me to meet people who worked professionally on film sets. As a core member of Its My Shout, I have been involved in various jobs throughout the last 9 months but the Sony Film in a Day was a memorable project for me because I got to mentor kids on how to be on a film set, which was interesting work for me.
I have also been involved in 4 short documentaries and 6 short drama films which were produced by Its My Shout for the BBC and S4C. That was the first time I have been credited by BBC and S4C. As the organiser for this apprenticeship program Art & Business Cymru has done wonderful job supporting for me in conducting this placement with Its My Shout. Meeting my business mentor Mathew Talfan, the Head of Strategy & Operations at Severn Screen, was another great opportunity for me from this apprenticeship program. Mathew is a role model for me, and his advice and guidelines have helped me to understand and focus on a path to becoming a professional in the industry.
One day I will try to be a good documentary film maker out in the world. I believe that a good storyteller can change the world and help people, by sharing these stories.
Finally, I would love to thank you Art and Business Cymru and It's My Shout for giving me this opportunity and I wish all the best for their works. Thank you.
Week 40: Chloe, Ffotogallery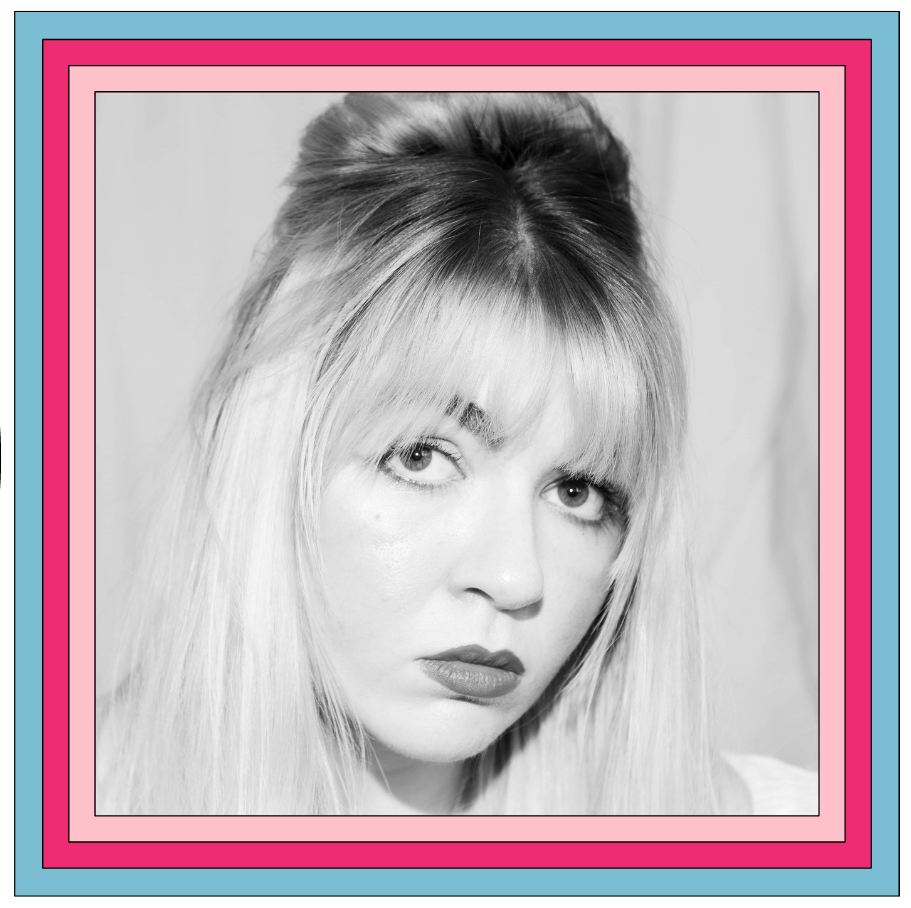 My last ever blog post, how has 10 months gone by so fast?!
It's been a wonderful experience and I had the pleasure of working with a fabulous team. I count myself lucky that I had the opportunity to be a creative apprentice at Ffotogallery with thanks to Arts and Business Cymru.
I struggled to find work in the arts as I came straight out of university trying to find work with no work experience in this industry, so these 10 months have been so valuable, I've learned so much, I've also learned about all the various jobs and roles in the arts, so it's opened more possibilities for different avenues workwise.
The last month has been great, we've been working on our current exhibition with Jack Moyse and it's been really lovely to watch the gallery transform into a new space and work with various artists and meet new creatives. I've also started to really focus my time on organising and cataloguing the library, so that's where you'll find me most of the time, amongst the books.
I'm very grateful to have been given a position at the gallery now that my internship is over, allowing me to progress further within my role and creating new opportunities for me.The gallery is helping my further develop my skills by putting me on a 'starting an archive' course, knowledge that I'll be needing for my new role at the gallery and I'm excited to see where the next few months take me.
Eternally grateful for the apprenticeship with Arts and Business Cymru for helping me get my foot in the door and start my journey working in the arts.
Week 39: Rosie, Touch Trust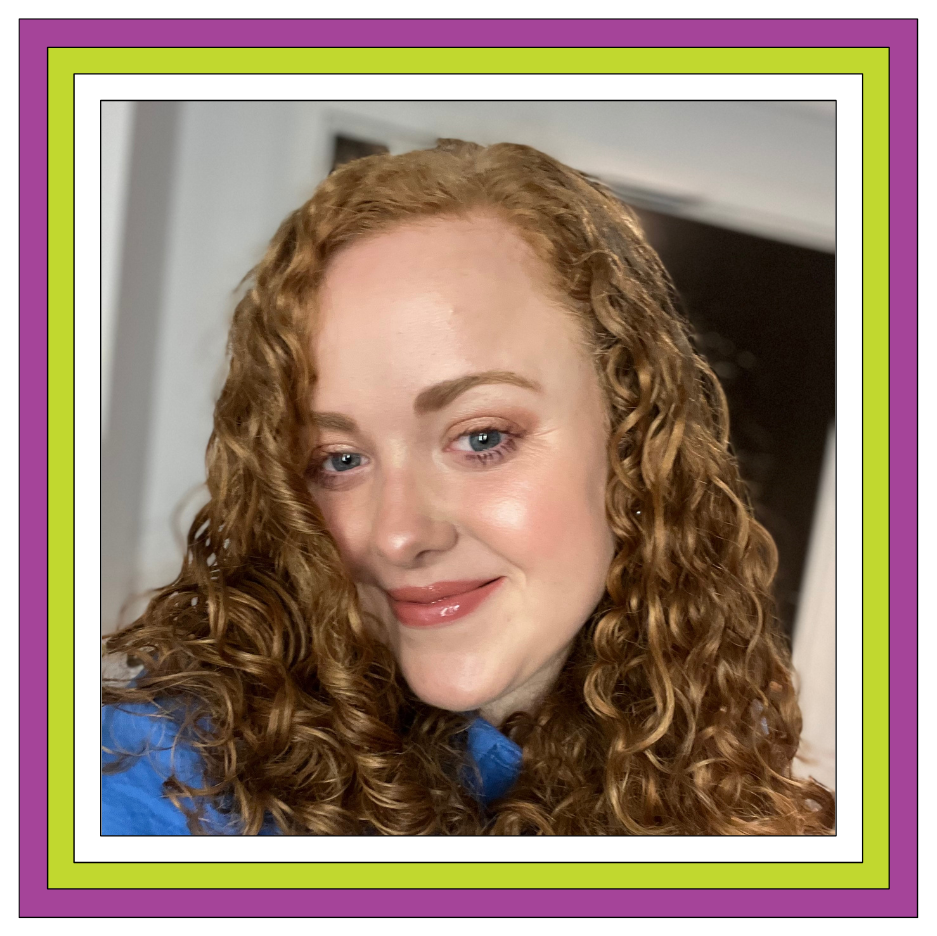 As my apprenticeship comes to an end, I'm reflecting on my time working for Touch Trust. I have had the opportunity to work with an incredible staff team who work together to deliver an amazing service. I feel very privileged to have been part of it.
My job role at Touch Trust had many different strands. As the charity's Communication Officer, I was responsible for creating and managing the monthly charity newsletter. I really enjoyed this, and it was a valuable skill learnt. I also maintained the social media accounts, posting regular updates on the channels. If I look back on when I first took over Touch Trust's social media channels in 2021, I can say that I have made a real difference on the amount of awareness and social presence the charity has. I instigated a successful fundraising marketing campaign for the charity which was a real achievement. I was also able to deliver training for the Touch Trust staff team on 'Autism in Women and Girls'. I gained confidence in myself and developed my expertise and research.
What I enjoyed most when working for Touch Trust was the interactions with the guests, the small moments, the times that they experience joy and can be uniquely themselves. I felt honoured to share that feeling with them. I move forward from this experience having learnt so much about myself and how to share happiness with others.
Week 38:  Beau, Hijinx

Recently at Hijinx I've been assisting in the research and development of a new show called Truth. It's a comical interpretive dance show that Hijinx and another theatrical group called Ramshacklicious collaborated on. I've mostly been assisting in the costume department, which have been creating some pretty mad and outlandish pieces. I've had many opportunities to sew and assist in the designing prosses, which has been great.
I've also been working with a professional costumer named Helen; she has given me such amazing guidance surrounding picking a career path in costume. We've discussed the various costuming specialities you can enter, such as costume dressing or historical costume. Helen suggested that a good starting point for me would be working as a 'wardrober' as it would give me a good grasp of the expectations of the industry, what the many branches of costuming can be as well as an idea of how budgeting and other creative restrictions work with in the industry. Hearing her perspective has been really valuable.
My ten months working as an apprentice for Hijinx has been amazing and I'm sad it is coming to an end, but I've had the best possible experience and working worth the most fabulous of colleagues. I'm grateful to Hijinx for my training, to A&B Cymru for the opportunity it provided me with and Kathy Brown my wonderful mentor who's helped me further my career.
Week 37: Gabriella, Royal Welsh College of Music & Drama

It is the last day of term at the College, Graduation Day, and my final blog! 
RWCMD has had an exciting couple of weeks with lots of events and performances. A major highlight has been our Annual Dinner and the launch of the Cardiff Old Library Restoration campaign, with an incredible gift from Sir Howard and Lady Stringer. It has been amazing to play even a small part in these events at such an early stage in my career. Similar to our launch event for Cronfa Syr Bryn Terfel, I enjoyed leading the print design for the Annual Dinner, working with our Branding team to ensure a harmonious design. 
A few weeks ago, my fellow intern, Karolina, joined us at RWCMD to shadow me for two Opera recital events for some of our supporters. It was lovely to be able to give Karolina an insight into life at the College. Last week Karolina invited me to shadow her for the day, and we explored all of the gallery spaces that Cardiff & Vale Health Charity offers. As an UWTSD Illustration Graduate, it was a pleasant surprise to be greeted by work from the current cohort and lecturers on display at Llandough Hospital! 
As my internship comes to an end, I am reflecting on the past 10 months, and looking forward to what comes next. Thank you to my business mentor, Jaime, and the teams at RWCMD and A&B Cymru (past and present), for their support this year. Diolch o galon!  
Week 36: Karolina, Cardiff & Vale Health Charity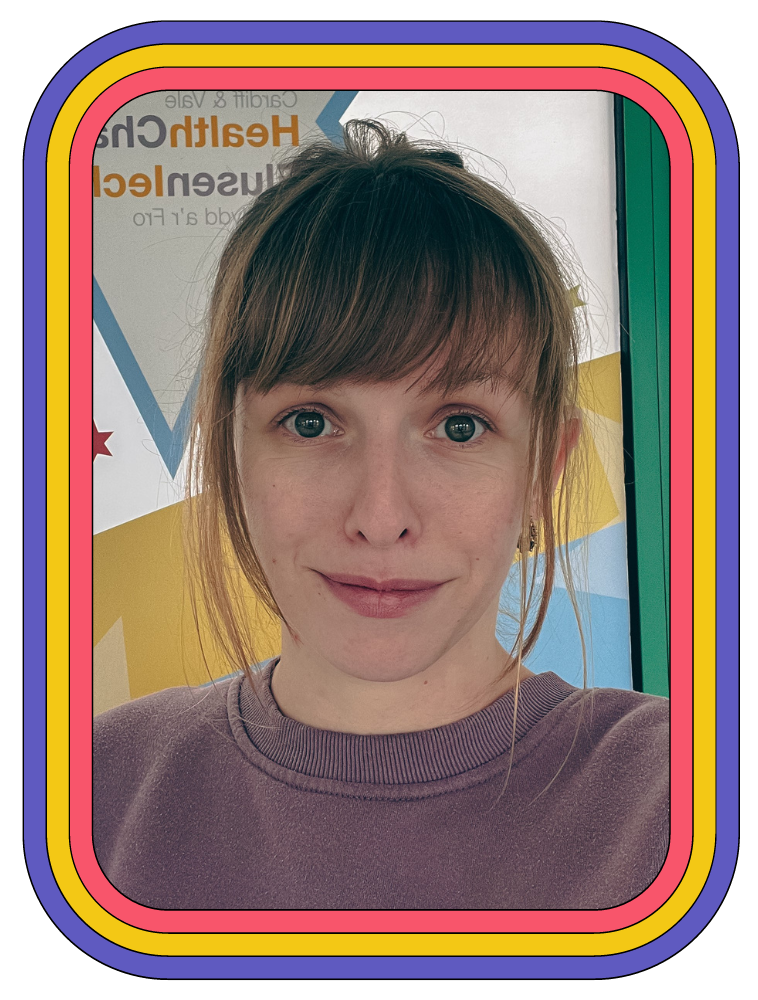 It's time for my final blog!
The last few weeks have been full of exciting events and meetings. The Arts and Business Awards was a very successful night, and it was a pleasure to work at the event. A big dream of mine was to visit the Royal Welsh College, and thanks to the shadowing day with Gabriella – another A&B Cymru intern, I had a chance to do it. I was lucky enough to see two recitals from the opera students, and I am still in awe of their talents. Soon Gabriella will have her shadowing day with me, and I hope she will enjoy it as much as I did. I also helped at the event at the Grange Pavilion, which was part of the Arts Council Wales and Barring Foundation project 'Arts and Minds – Young Artist for Change'. The project focuses on young people's and young adults' wellbeing.
After 10 fantastic months as an A&B Cymru Creative Intern, the internship sadly comes to an end. However, I am grateful for the opportunity I was given and the broad experience I've gained over the last months. I felt extremely supported by Cardiff & Vale Health Charity team, A&B Cymru and my mentors: Karen Welsh and Richard Tynen. I would like to thank them for their time, care and tremendous help over the last few months. Thanks to everyone, my internship was an amazing experience that allowed me to expand my knowledge without feeling rushed.
Week 35: Madusha, It's My Shout

Time is flying faster than anything. I have almost finished my apprenticeship, seven months have gone by so quickly. After finishing the 2023 It's My Shout documentaries we are now in the middle of the drama films production. We're producing six English short films and two Welsh language short films for the BBC and for the S4C. As a production assistant, I am involved in 6 out of 8 films! Working with the professional crew as well as emerging talents has been a valuable moment of my career.
Recently I was also able to accomplish my very first screening of a personal project in Chapter Arts Centre cinema on the 4th of June, which I'm really proud of. Being from another country, as well as having family responsibilities, I know I will face challenges in the future, but I am confident that I will succeed. Having had a showing my own film motivates me further.
Mathew Talfarn is a perfect mentor for me, and I would like to thank you Arts & Business Cymru and It's My Shout for giving me this opportunity to take a first step into the UK film industry. At the moment Wales's film industry is booming which is great because ambition is big, and I believe I'm on the right path to becoming a professional in this field.
Week 34: Chloe, Ffotogallery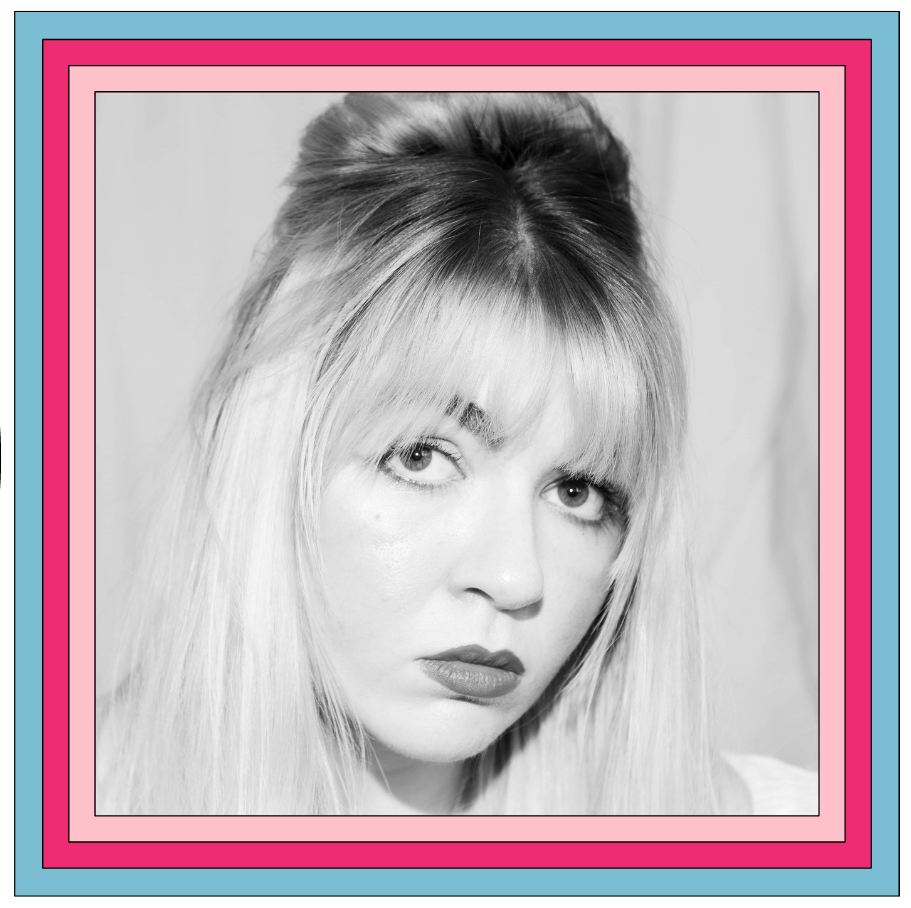 The last few weeks have been super busy here at Ffotogallery.
We've been preparing for our latest show, The BPPA – Assignments 23. This show is different to other shows I have worked on during my time here at the gallery and has let me get an insight into the different ways of working with different scale shows. This is a large show, with lots of images, which is something I've not experienced working with, so it's been exciting. The gallery team went on a trip to London to go to the opening of the Assignments 23 when it was in London, so we got to get a sense of its scale and see how the show would work in our venue which was great! It's been lovely meeting some of the photographers who are part of the exhibition, along with some of the BPPA organisers, at our exhibition opening last week.
I'm currently working on organising the gallery's library, I've began cataloguing and creating categories for the books and I'm in the process of organising each section, which is a large job, but it's something I really wanted to do since I started at the gallery as I feel the library needed some time spent on it so we could really utilise the space more as it's such a lovely space with some brilliant books.
I've learned so much during my time here, and I really appreciate all the opportunities I've had so far!
Week 33: Zoe, Valleys Kids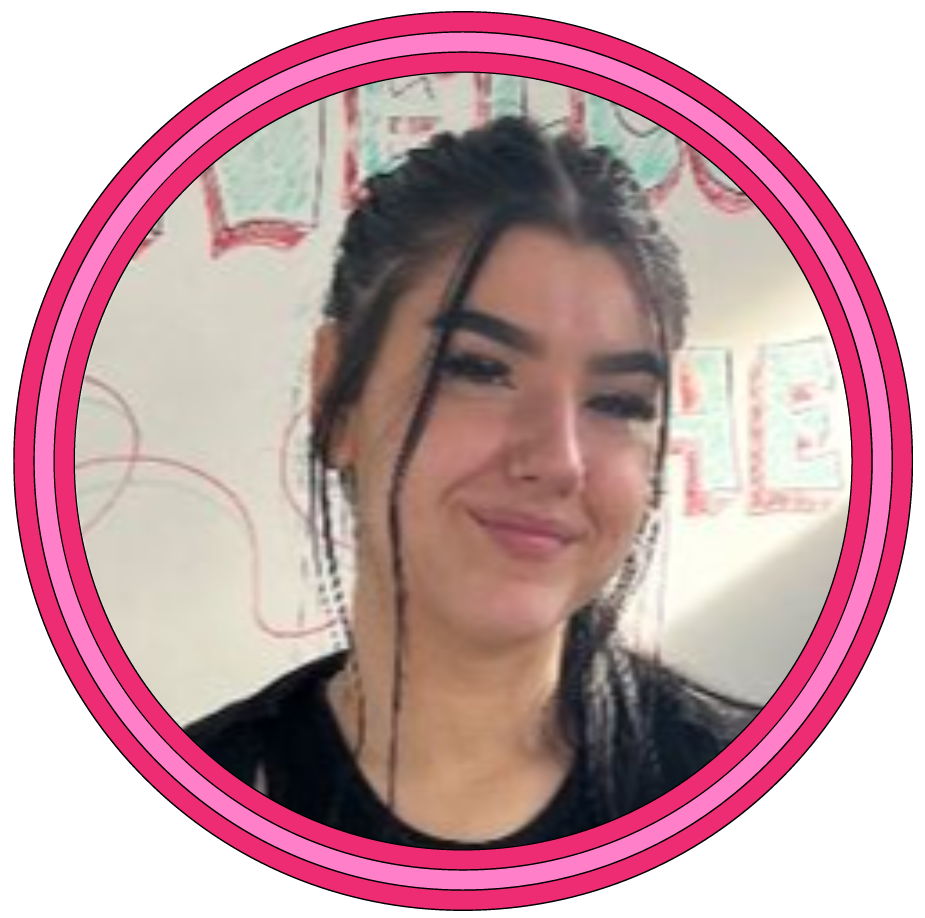 Since my last blog we've had a couple of busy weeks with more amazing exhibitions, all being so unique in their own ways.
Dusty Forge came The Factory for the day to see the gallery for themselves. We set the tables with china for a little tea party so everyone could sit around and catch up with one another since they hadn't seen each other for a while. It was amazing.
The art groups have been going really well, I'm still really enjoying working with Valleys Kids and the wonderful staff there. I have formed an amazing relationship with Lynne, my mentor.  She is really helping me with what I'm going to do my apprenticeship whilst also just making sure I'm still enjoying this placement and genuinely checking in one me whenever she can.
My relationship with my line manager Anne is also amazing, she helps me with any work issues, personal issues, and other things without ever judging. She has also been brilliant when it comes to giving me feedback on how I have been doing on a daily basis and if something improvement, she will politely pull me aside and tell me if it needs to be done differently, she is truly amazing.
The last couple weeks of me working here it's going to be pretty busy. We are taking the art groups to our residential space down in the Gower for an overnight stay which I'm really excited for.
Although I only have 5 weeks left of this placement, I'm looking forward to what seeing what they have in store.
Week 32: Rosie, Touch Trust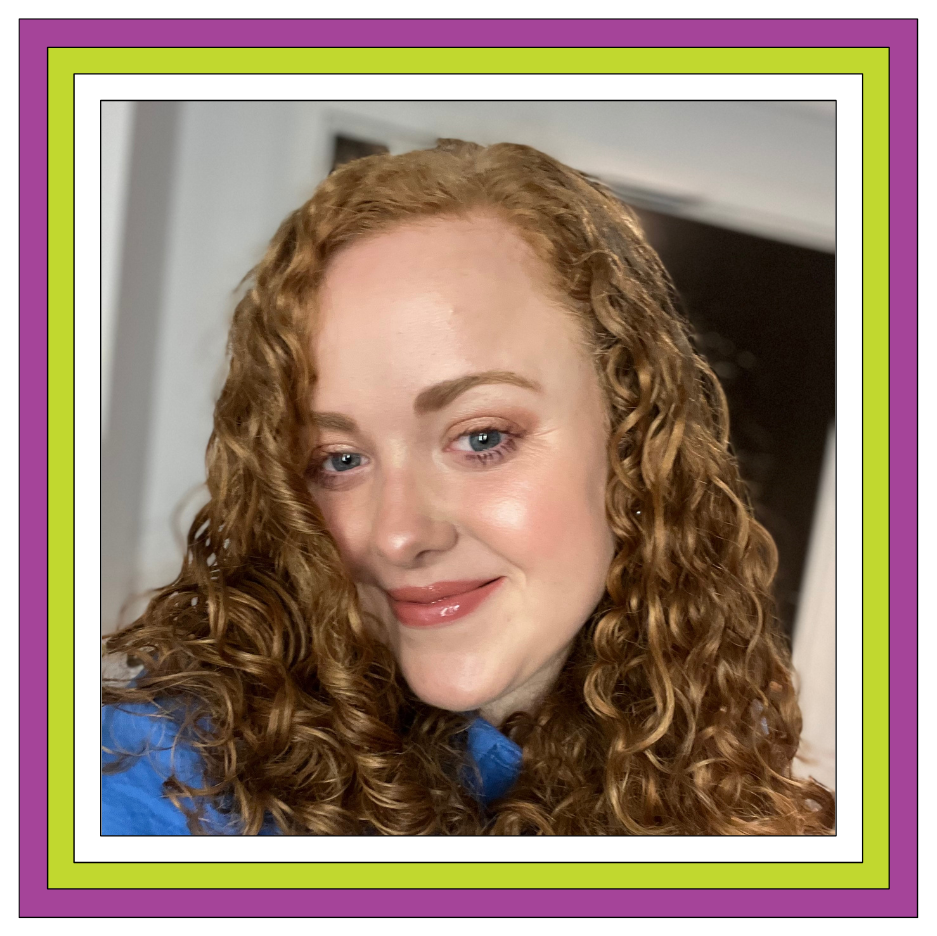 Over the last few months at Touch Trust, I have been preparing to deliver a Professional Development session on Autism in Women and Girls. We managed to set a date of the 15th May. At Touch Trust we run sessions for a variety of different individuals, some who have complex disabilities and/or autism. I wanted to educate the staff team in the different presentations of autism.
Autism can affect both males and females but the way it presents in each sex is different. I thought it was important to highlight the differences as a lot of the time as a society we are more exposed to the male model. In the CPD, I was able to talk about the unique characteristics of autism in women in girls including, emotional dysregulation, advanced language skills, masking, imitation, restricted interests, and sensory sensitivities.
The team responded well to the training session. I really enjoyed delivering the training and it was something that I had wanted to do for a long time but lacked self-confidence. As a team we had excellent discussion time, and I really valued the opinions of my colleagues. I hope to run this training again to other health organisations, charities etc, to continue to increase the awareness of autism in women and girls.
Week 31: Beau, Hijinx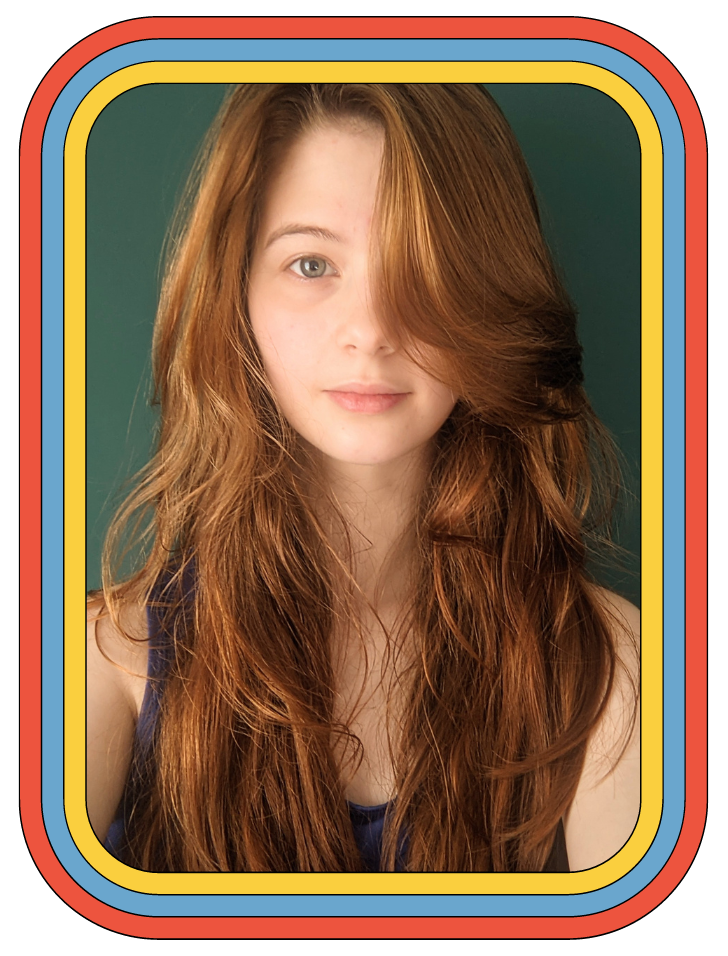 At Hijinxs my primary role has been to make costume repairs in the lead up to rehearsals. I've had to become very efficient doing these due to the limited time we have when we're booked for short notice shows abroad. The costumes are usually well used, and we have to make moderations to the actor's costumes so they fit better, which is a necessity for the actors.
For example, I had to repair one of the suits as during a previous repair somebody else had made, the shoulder pads of the suit had been put in the opposite way round! I also had to cut and re-tie the shoulder pads and their colour coordinated, thankfully. I'm glad I caught this mistake before the show went on tour. I also got to sit in on the reversals of the show and it was wonderful unfortunately I was not able to go on tour with them to Germany!
Recently I've also overseen reorganising the back-office portion of the building in this I've been cataloguing each poster as well as throwing out duplicates or the posters as we had too many to store which made it difficult for the storage cabinets.
Week 30: Gabriella, The Royal Welsh College of Music and Drama

It's hard to believe that this is my penultimate blog post as part of my internship. Since my last blog post, I have had lots of opportunities to expand my cultural and fundraising knowledge, and work across the Development department. Shortly after my last blog, I experienced my first Opera, accompanying supporters of the College. Since then, I have also attended multiple Arts&Business training courses on topics such as Legacies and Sponsorship. These courses were a great foundation for me before starting to focus more on these areas in the College.
Over the next few weeks, I will be focusing on upcoming events. I have been given the responsibility to manage the Development guests for our Design exhibition, BALANCE in London. So far this has included collating invitee information, writing copy for the invites, and learning how to send mailings through our database system.
Recently I had the opportunity to work directly with the whole team at Arts&Business Cymru for their 2023 Awards Ceremony. It was lovely to see friends, colleagues, mentors, staff from my university, previous interns, and supporters of the arts in Wales come together in celebration! It was really interesting to be part of the preparation and execution on the day. As I was already familiar with event management at the College, it was great to gain insight into the process from another organisation. Broadening my knowledge of event management will be really useful as I begin to consider my next steps after the internship
Week 29: Karolina, Cardiff & Vale Health Charity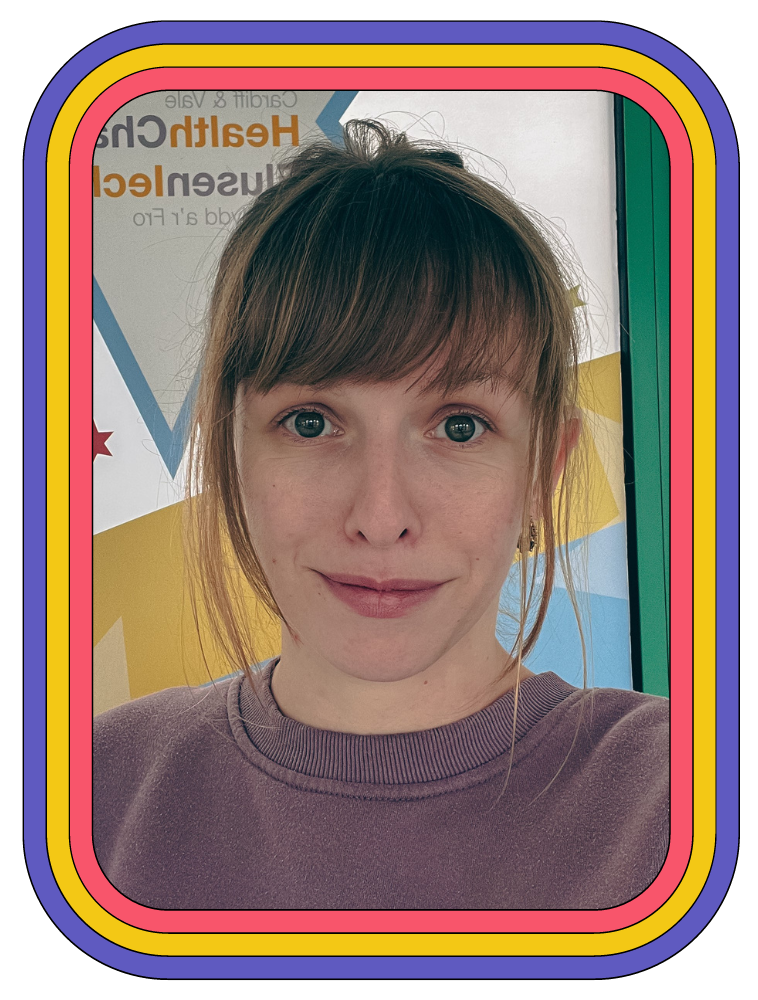 The last few weeks have been exciting at Cardiff & Vale Health Charity, and just three months left till the end of my internship!
Firstly, I secured a year's sponsorship for the Hearth Gallery at University Hospital Llandough with the National Grid – an energy distributing company. I worked on that last couple of months, and I am thrilled that I succeeded. I want to thank Karen Welsh, my business mentor. She was massive help and support during the whole process, providing me with valuable advice.
Because of Hearth Gallery co-ordinator annual leave, I am more engaged in the gallery's life. I help with the new show installation and will invigilate space during her absence. On the hospital side, I can see the real impact of the art on patience, staff, and visitors and witness the actual influence of the charities' work. Hence, I appreciate my time over there.
As I mentioned in my previous blog, I am seeking funding for the Sculpture Art Trail at Our Health Meadow- a unique space, an ecological community health park located at University Hospital LLandough. Over the last few weeks, I identified five funds suitable for the project: The Sackler Trust, The Darkley Trust, Morrisons Foundation, The Marks Family Charitable Trust and the Monmouthshire Building Society. I will use the following weeks to fill up the application forms.
Wish me luck!
And finally, I am incredibly excited about the next week's Arts & Business Awards event! It promises to be a fantastic night.
Week 28: Madusha, It's My Shout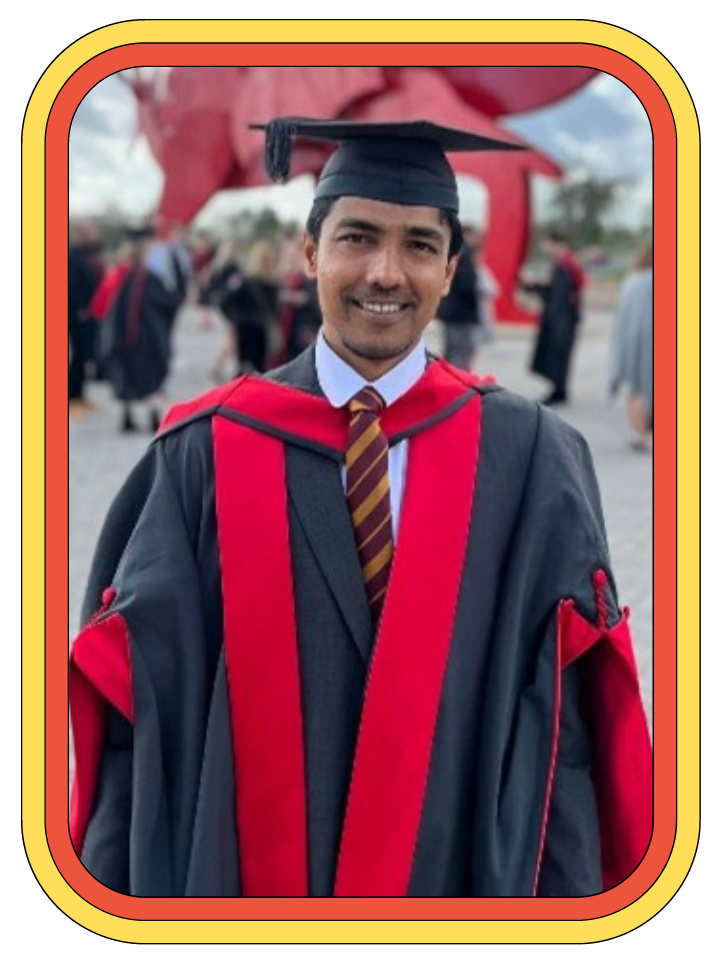 It's been six months with It's My Shout. We've had a busy schedule these past few months with awards nights, docs screening, and Sony Film in a day as well as day-to-day operations at the office. Finally, I could organize my first screening project, which is a Sri Lankan movie produced and directed by Sri Lankan filmmakers. This is my first film screening experience and IMS helps me a lot with planning this project.
Apart from that I had a good meetup with my business mentor Mathew Talfan and the meetings really helped me to set up my plans for the future. Getting into the film business is not an easy task. But with the right skills, good guidance, and strong networking it can be made clearer to see how it's possible. In next 3months with IMS, we are planning and scheduling our summer dramas and the production will start this week. At this time IMS produces 6 English and 2 Wales drama films for BBC and S4C. It is really a pleasure to have this opportunity and work with locals and experienced industry personalities. Finally, I would like to thank you Art and Business Wales and It's My Shout for giving me this amazing opportunity. This helps me a lot in the future to establish myself as a professional in the British tv and film industry.
Week 27: Chloe, Ffotogallery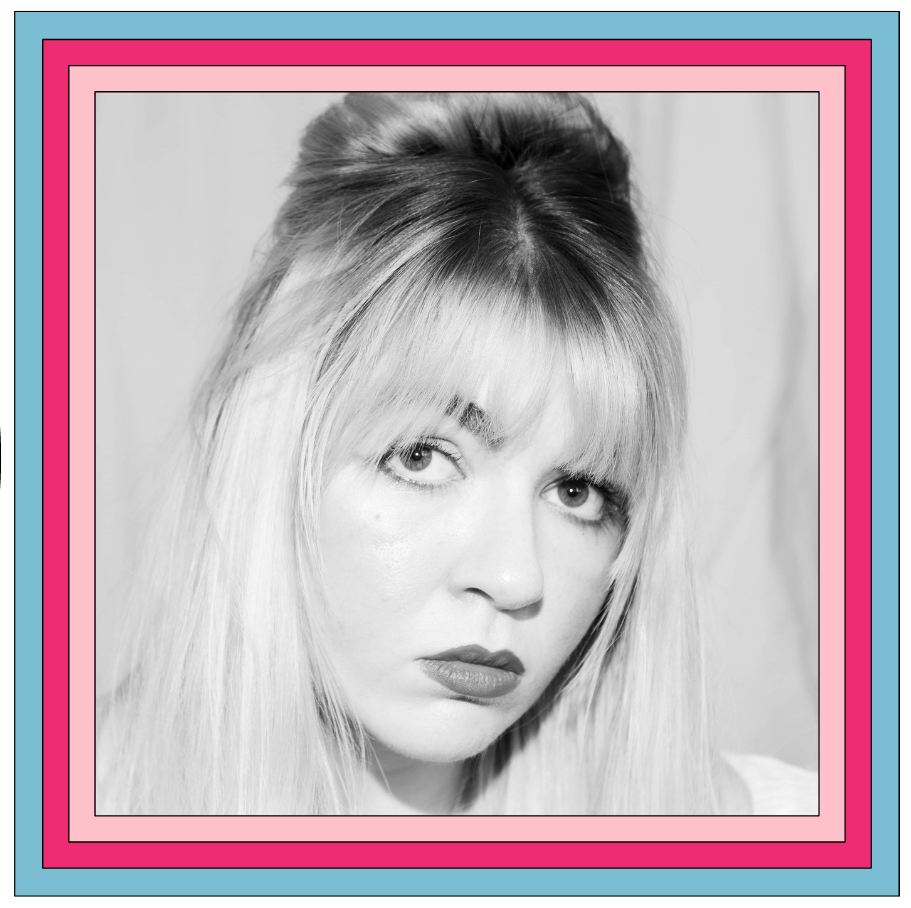 The last few weeks have been so busy! Time is flying by on my apprenticeship. I've been busy helping to organise the Photobook fair event, researching stallholders whilst also corresponding with the stallholders, speakers, and workshop leaders. It's been such a change from what I've been doing previously, which is great to develop my experience with organising events and all the 'behind the scenes' work that goes into them.
The event itself was brilliant and was such a great networking opportunity, which is always something I look forward to with events, especially in terms of thinking about my career prospects and making contacts in the industry.
This week we have been setting up a community pop-up exhibition, The Living Room, which is open for 2 weeks, I had some creative input with the layout which I loved doing. I'm looking forward to the next exhibition we're having, the British Press Photographer's Association's exhibition, Assignments '23. It's showing here at Ffotogallery, will be the first time the BPPA has shown in Wales. So that's exciting! I look forward to helping with the show and contributing some curatorial decisions and ideas with the team.
Week 26: Beau, Hijinx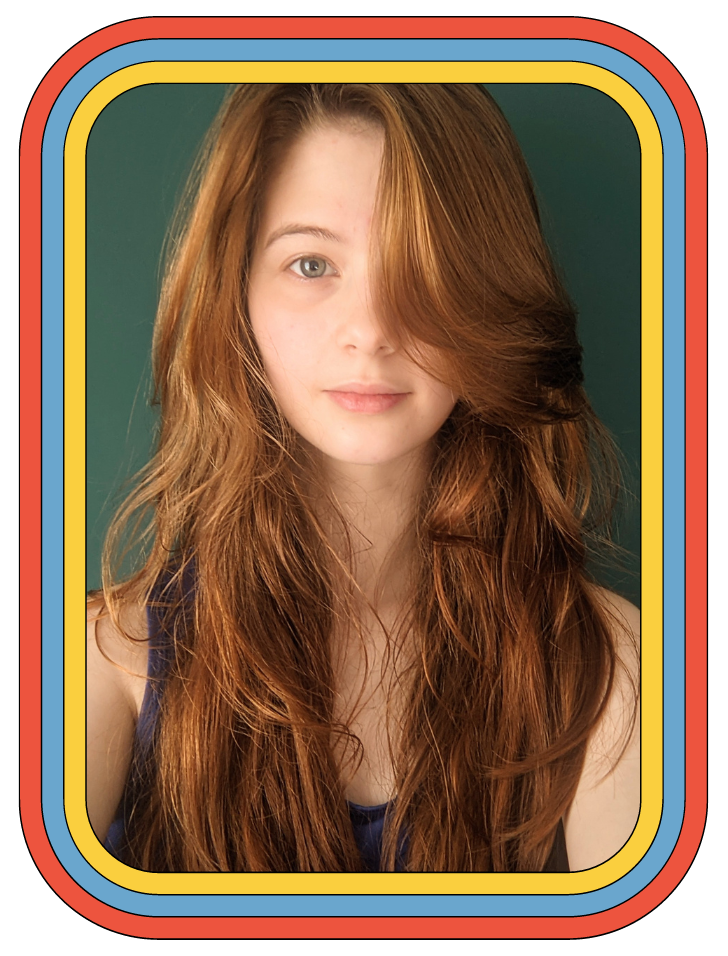 At Hijinx I've recently had the opportunity to video and photographically document a collaboration with a French company quite similar to my own named I'Oiseau Moche.
Through meeting this French company, I was taught how to take photos and videos with a professional camera and shown how to upload them to the company portal. I can definitely see this skill coming in handy both in a professional and personal sense. I also learned how to socialize and communicate with people I was unable to speak to due to the language barrier. It was a truly wonderful experience documenting the group activities and performances.
I've also had the opportunity to work on costume repairs through tailoring them. I've been very excited about this as my ultimate career goal is to be a costume designer and maker, preferably working freelance. Having the opportunity to work on repairs, embellishments and other stuff of the sort is very helpful for me skills wise and is vital for my potential career goal. Remove supplied the opportunity to talk to a customer who is very skilled and talented and who was able to give me a lot of pointers on what types of stitches would be helpful and what equipment you use. Being able to talk to her professionally was so helpful to me and even though the time we had to talk was short I feel like I gathered a lot of helpful information.
Week 25: Zoe, Valleys Kids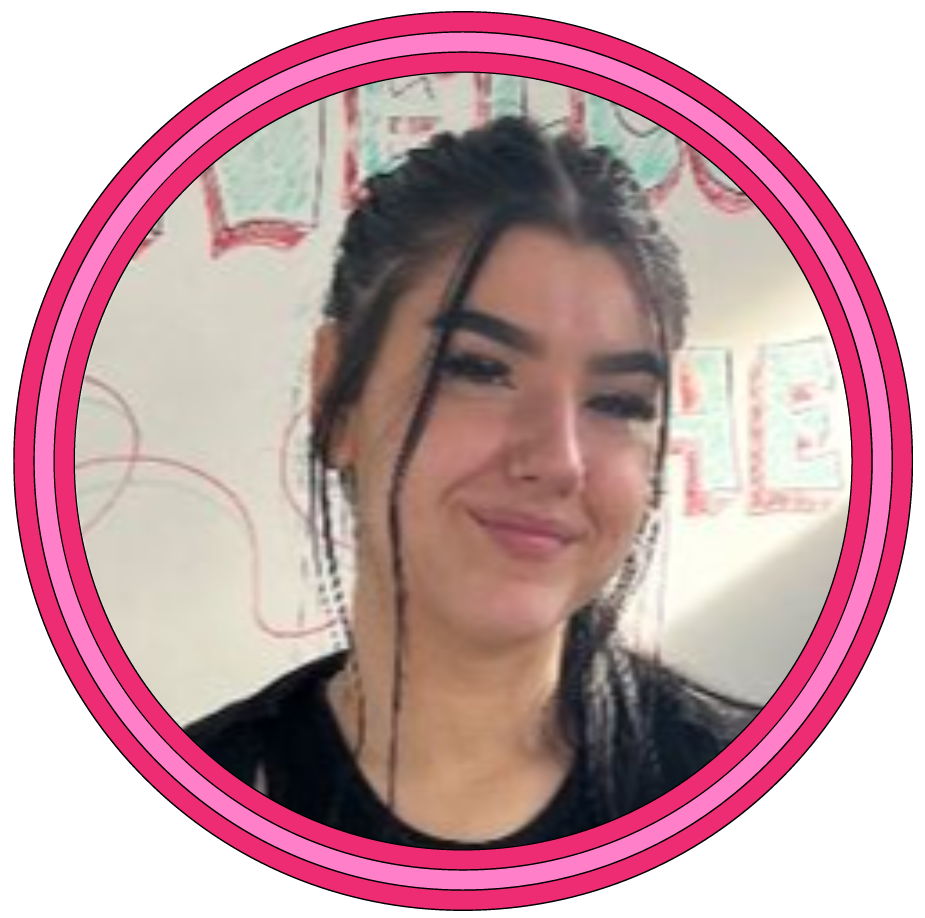 So, I'm 8 months into the apprenticeship and I'm still really enjoying it. It's helping me massively with my confidence. I've continued helping Anne with her art groups and I'm really enjoying getting closer to some of the people in those groups. Right now, they're creating one of my art ideas. I asked them to create a collage piece about themselves and their lives, from the ones I've seen, they're all so unique and different.
Recently there was an event called Life Hack which was held in The Factory, it was a creative event that had multiple workshops in which people could take part in. Whilst walking around getting to know people I noticed everyone's love was something different. Love's such as singing, dancing, acting, and performing songs on stage whilst doing sign language which I found amazing. The workshops were amazing, the people taking part found it incredible. I spoke to some artists there; one offered me an amazing opportunity with an artist gallery. I said I would consider it after this apprenticeship.
I have also helped with a couple more exhibitions, setting them up and taking them down, as well as curating a couple. I'm also preparing for my own exhibition in July, although I am scared, I'm still so excited. I have so many ideas of what I'm going to put and how I'm going to display everything.
I genuinely cannot wait to see what happens in the next couple weeks.
Week 24: Rosie, Touch Trust

This month at Touch Trust has been productive. I feel as though I am creating pathways for the future.
One of the main tasks for this month was to start looking at and design a newsletter for the charity. This felt quite daunting to me as although I have a strong digital skill set most of my work has not required a creative boundary to work within. Now, I have learnt to apply my creative approach to specific tasks such as this. I have drawn and designed the content and imported it into the email marketing service MailChimp. This has enabled us to still encompass the artistic and expressive nature of Touch Trust in our mail outs whilst also having the market research and statistics we need.
We have made progress on decorating our office space, 4 more of my painted canvases have been put up and I have hand drawn some flower designs on our screen. It is great to hear the positive feedback and praise from staff.
It was a pleasure to join the team on our training and professional development session on how to adapt Touch Trust sessions for guests with autism. This was insightful. I really enjoyed the discussions which we had. This was an invaluable opportunity to hear from a range of different professionals. I hope to run a CPD myself in the coming months for our staff team on autism in women and girls, so the extra training we had was inspiring.
Week 23: Gabriella, The Royal Welsh College of Music and Drama

It has been an exciting few weeks at the College. Closely after my last blog, we launched a new foundation with Sir Bryn Terfel: Cronfa Syr Bryn Terfel, at our Canu'r Dydd event. This was a great opportunity for me to be heavily involved in an event, with a particular focus on the design. In preparation for the event, I designed the programmes, auction information, bidding cards, table names, seating plans, and gold paper dragons for the flower arrangements. It was great to see all our hard work pay off on the day!
 I was very fortunate to spend World Theatre Day at The Royal Court Theatre, London, supporting the College's inaugural Shakespeare Prize. Our five finalists performed in front of the judges, Sir Ian McKellen, Rakie Ayola, Sean Mathias, Jonathan Munby, and Alice White, as well as an audience of family, graduates, and friends of the College. As this was my first Prize event, it was amazing to witness another way that the funds we raise support our students.
Between these major events, I have been busy writing funding applications and reports about some of our projects. This has included collating feedback from our current Bursary Fund recipients which highlighted their gratitude and the growing need for continued support. I'm hopeful for some successful outcomes from this work!
As I pass the half-way point of my internship, it's incredible to see how much my fundraising knowledge and experience has grown!
Photos by Kirsten McTernan (kirstenmcternan.co.uk) and Ellie Kurttz (elliekurttz.com).
Week 22: Karolina, Cardiff & Vale Health Charity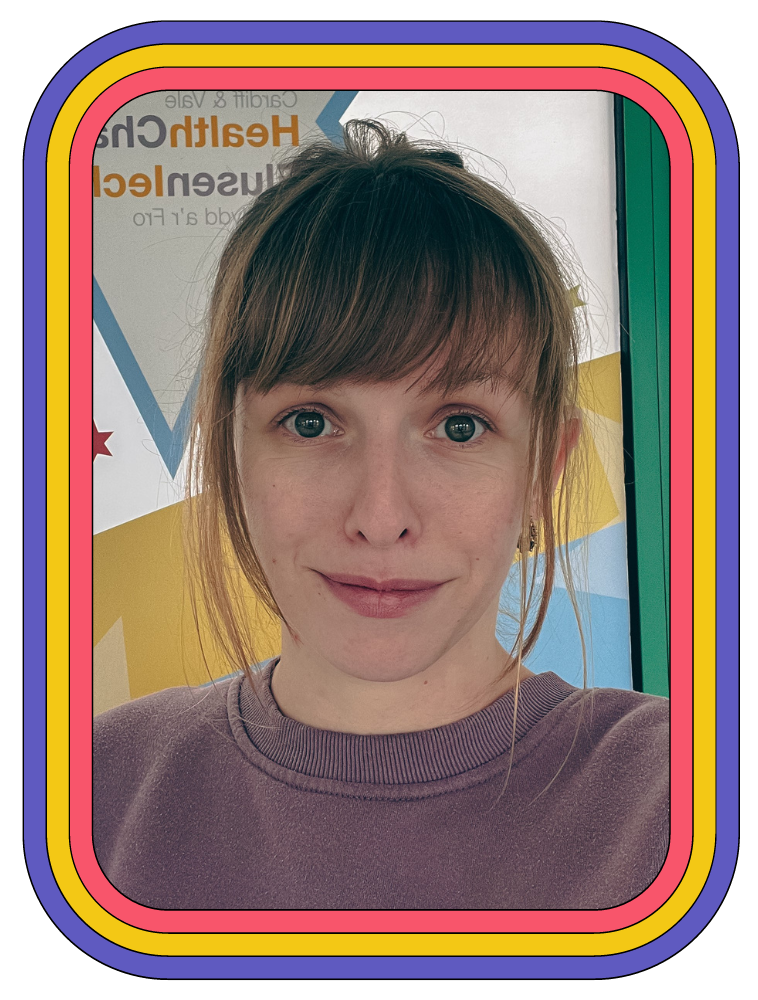 I cannot believe that it is almost April. Time flies fast, and I have been part of the Cardiff & Vale Health Charity team for six months!
I am thrilled that the two Staff Lottery applications I completed were successful. That is a massive success for me, and I could not be happier. For the next couple of weeks, I will focus on the Our Health Meadow project. Our Health Meadow will be a unique space, an ecological community health park, within the hospital grounds, but open to the public. I will look into finding funding for the sculpture trail. I am incredibly excited to contribute to such a meaningful project.
Currently, I am working on the Easter Raffle. I approached local supermarkets for donations of Easter treats, and I was successfully able to prepare two hampers. The ticket sale is going very well and is open until next week's end, so I hope for good results.
The last couple of weeks has made me realise the difficulties that fundraisers have to face right now. The post-covid reality and rising living costs affected how people want to get involved and support charities. Due to those circumstances, the fundraising event I wanted to host and the indoor cycling challenge we were asked to help organise were cancelled. I joined the charity during challenging times, which makes me incredibly proud to contribute to their hard work.
Week 21: Madusha, It's My Shout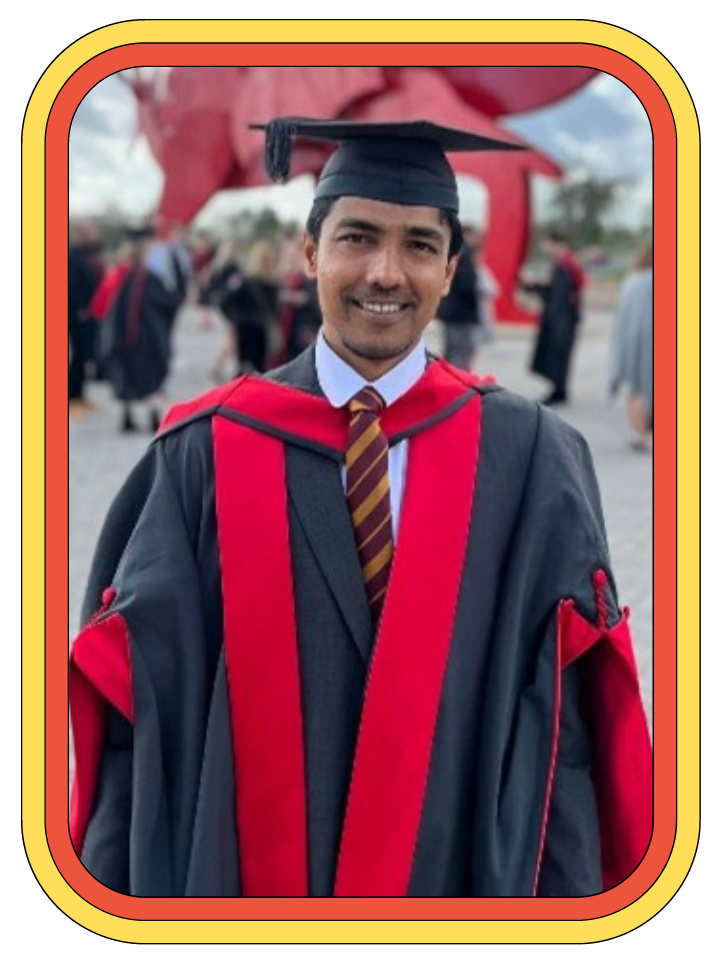 Working with industry professionals seems like another university experience for me. In the past I experienced some challenges that I did not know how to face and approach in a proper way. But now I've learnt how to overcome them. Everything depends on the experiences you have. Especially in the Tv and film industries.
When I started this placement, I grew up automatically. Meeting with Mathew who is my business mentor, I learned lots about how to be a strong personality within social systems. Working with BBC, S4C, and Sony was just a dream task for me at an earlier time in my career. But it has become a reality today.
Now I have new dreams. I'm always aiming for something big. My ambition is strong amd my passion is the same. I continue to feel proud to be a member of the IMS team, we have already finished our 2023 documentary and I am excited to see the 2023 IMS award night go ahead. Furthermore, we are busy with the 2023 short fiction which IMS has produced for 2023. Thank you IMS and Art and Business Cymru for giving me this opportunity.
Week 20: Chloe, Ffotogallery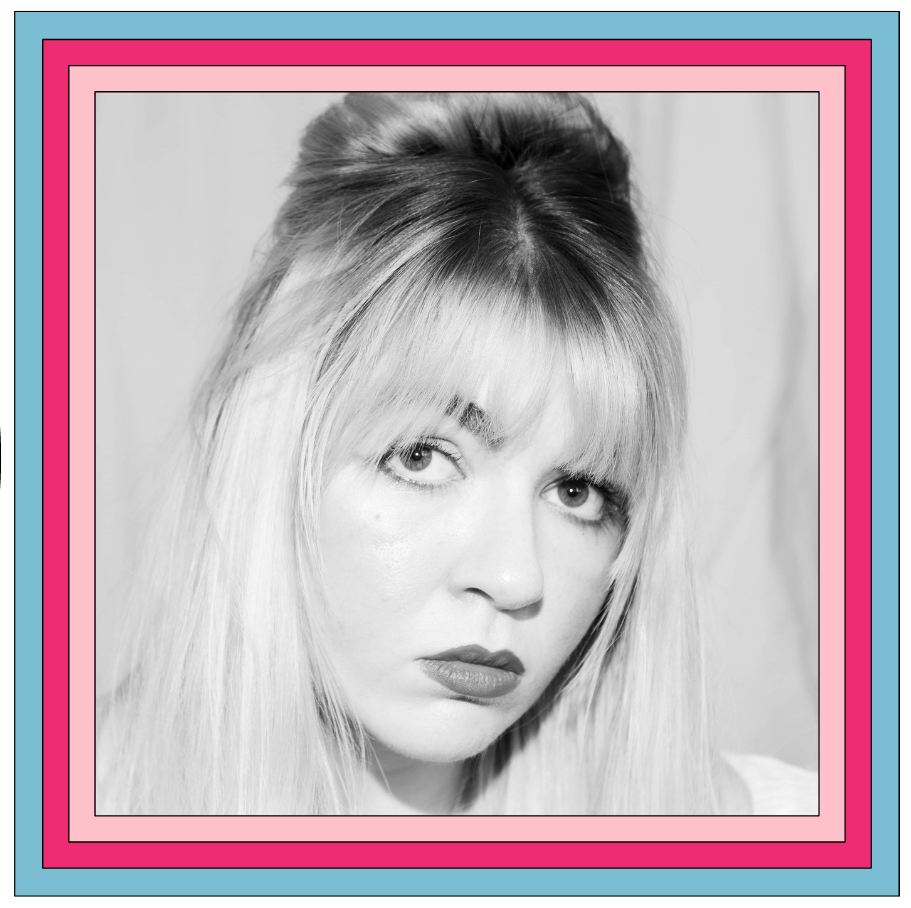 I've reached my sixth month working here at Ffotogallery. The time has flown by. The last the two months I've been busy helping with exhibitions, symposiums and other events at the gallery. In January we had an installation of Andy Barnham and Dr Sara de Jong's We Are Here, Because You Were There exhibition. This exhibition had many events/symposiums to go with it, so it has been pretty busy at the gallery but it has been a brilliant exhibition to work on. I helped with the marketing for these events and with promotional materials on social media, which is something I'm getting more confident with. Social media is such an important aspect in most places these days, so it's great to get a chance to learn to use it in a professional setting. I have also been working on curating an online exhibition with Ukrainian Photographies, an online platform developed and run by Ukrainian curators and creatives, standing shoulder to shoulder with European curators, academics and supporters to ensure the resilience and visibility of Ukrainian art and contemporary visual cultures. It has now gone live on the website, so you can view it here: https://ukrainianphotographies.org/exhibitions/where-do-we-go-from-here/
| | |
| --- | --- |
| | |
It was great to be trusted to curate this online show, and it was brilliant to go through the process of selecting artists, curating their works and collaborating with the founders of the website. Lately, I've been working a lot on organising future events, for example, we have a Photobook fair coming up in April and I've been sourcing artists/publishers to invite for the day and working a lot with the admin side of that event. Also, working on some talks for our FFOCWS artists, such as sourcing interesting artists that would be beneficial to give talks, scheduling timetables and working on the admin side of it. The gallery has put their trust in me to work independently a lot of the time, so I'm grateful for that as it allows me to learn and become more confident in my abilities. I'm looking forward to the next few weeks of events and exhibition installs, it'll be busy, but full of opportunities to network, learn and grow.
Week 19: Zoe, Valleys Kids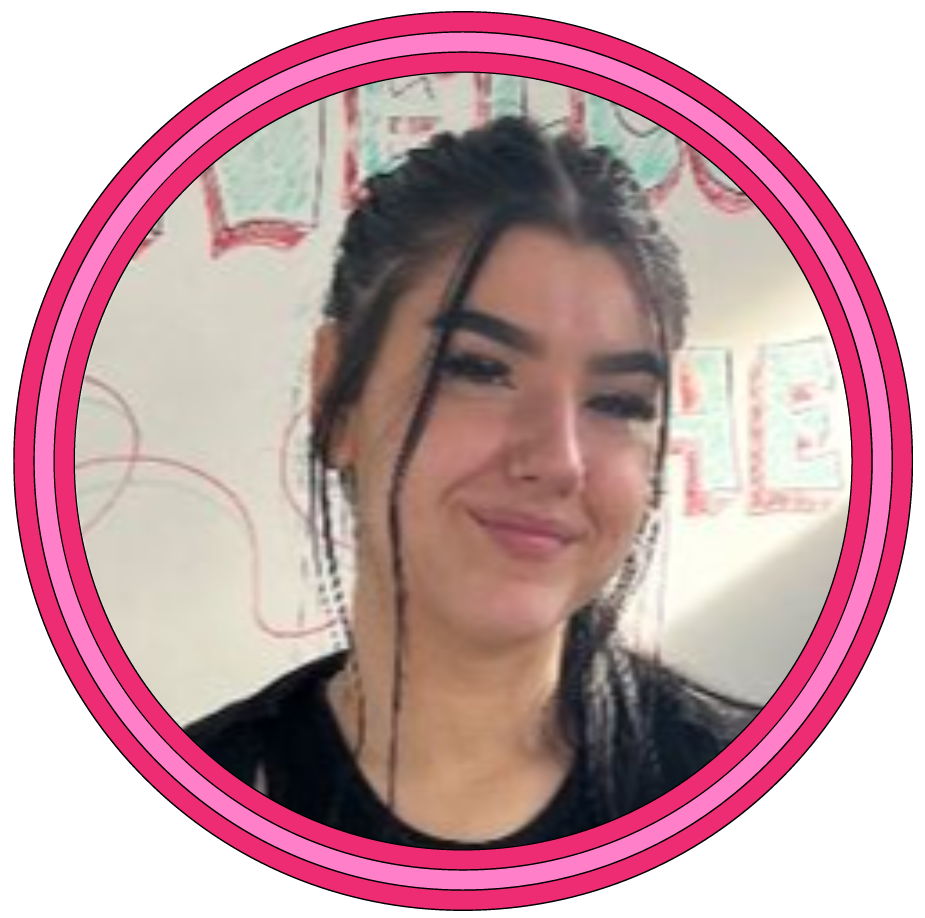 The last couple weeks have been filled with a lot of events. The art groups came together, and we all went down to the Dusty Forge for our joint exhibition. We also had our monthly catch up where all three groups met at the factory and sat together to talk, everyone had lots of fun!
The art group in Dusty Forge were nothing but caring and welcoming, they made everyone feel so comfortable and were able to give us a beautiful time whilst we were there. Our art group were so excited to see their work presented on the walls, with a photographer Suzie Lark, capturing the reactions and the interactions between all the art groups.
We also had an exhibition for our line manager Lynne Thomas' work, her exhibition was beautiful. All her work was viewed and loved by everyone.
The new exhibition in the gallery is made by one of our youth art groups, the youth worker Debra has really brought all their work to life. Two young people from the youth club were there to set up the exhibition. Their input on where to put the art pieces and where they looked best in the gallery space was amazing and they have done a brilliant job.
I have really enjoyed my time working in The Factory so far, I've met so many amazing people. I can't believe I have just hit my halfway point in this apprenticeship. I can't wait to see what happens in the next 5 months.
Week 18: Rosie, Touch Trust

This last period at Touch Trust has required imagination, adaptation, and creativity. As their Communications Officer I am tasked with creating interesting updates on our social media accounts regularly. The prospect of regular new updates on our channels can be quite daunting.
Touch Trust is in a transition period which has meant that my approach to creating content has had to change. I am considering what we aim to achieve through our social media channels, what we want to convey and who our audience is. Social Media promotion is facing new challenges, the apps that were once popular (Facebook, Twitter) are not what they once were, they are facing changes in management and audience levels which does affect the amount of people that are using the social platforms.
With all of this to consider it can be overwhelming to consider what to post as well as the audience we are targeting to. Aside from this role, I have been regularly assisting in Touch Trust sessions which is such a special experience. I can form connections with guests through the power of touch, music, and dance. The overflow of creativity here encourages such a warm atmosphere and seeing the guests express themselves through our methods is magical. Through my job at Touch Trust, I learn so much about human connection, feeling and emotion as well as the practical skills of running a charity. I feel as though my experiences here as helping to shape who I am as a person and who I want to be in the future.
Week 17: Beau, Hijinx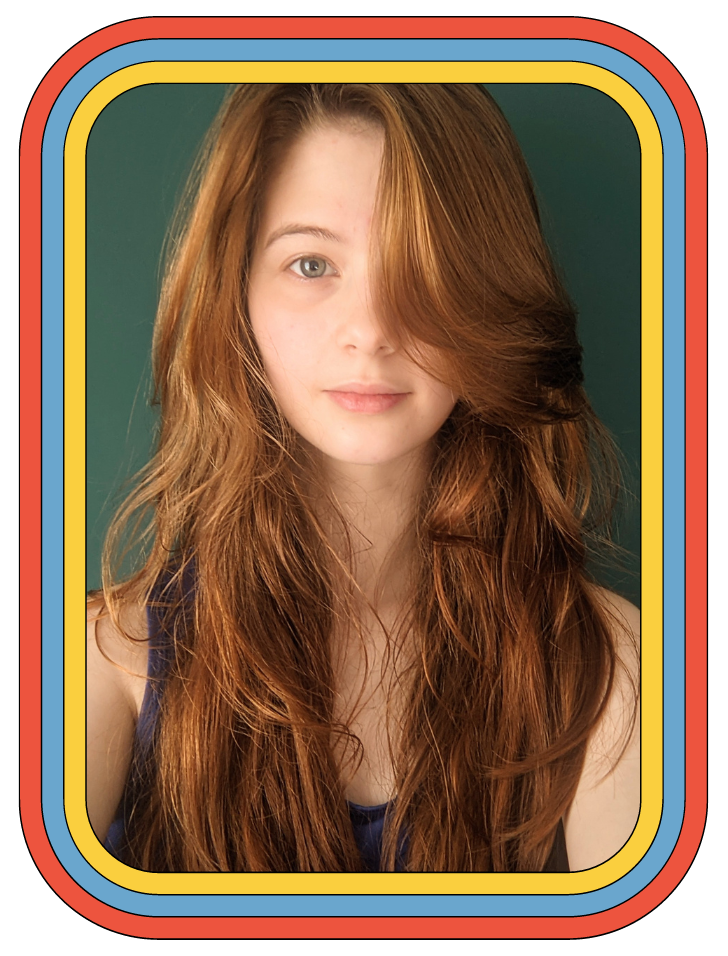 Over the past couple of months, I've been working on a side project called "Meta vs Life". This project is very interesting as it is a theatrical escape room that takes places both online and in real life. My job pertaining to this project is to create the online portion of the set and puzzles. I've been given a lot of creative freedom with many of the designs of most of the virtual rooms; even ones that take place in a real destination (Cardiff's Tabernacle) have my own creative twists and improvisations. I have really enjoyed this project thus far as I feel very proud of the massive responsibility and independence it has given me. I also quite enjoy the fact that I'm one of the first people in the team that people go to ask the capabilities of the application we are using, as well as for assistance.
| | |
| --- | --- |
| | |
I'm proud of the trust that Hijinx have in me to allow me to play such a big role in "Meta vs Life". I've also loved meeting the cast both online and in person – they are some of the nicest and most enthusiastic people I've ever met. They are all very encouraging, and their creativity is inspiring. It has given me a lot of food for thought as to the variety of different career paths I can take, as I've seen having the most random of skills can be insanely helpful in the entertainment industry. It seems that here there isn't really such a thing as a useless skill.
Week 16: Gabriella, Royal Welsh College of Music & Drama

It has been a term of delegating, darts, and 'daffs' for Development at RWCMD. As we welcomed new members to our team, I developed a deeper understanding of our wider work through sitting in on the handover sessions and making lots of notes. Further to this, attending my first all-staff meeting at the end of last term offered a lot of insight into the work of other areas in the College and highlighted how important the Development team's work is to the College as a whole.
So far this term, my priority has been supporting the planning of an upcoming event that we will be hosting later in the month, the tickets for which will support the College's innovative Bursary Fund. This is an exciting project that has allowed me to expand my connections within the College.
Additionally, I have been researching, writing, and submitting applications to secure funding for scholarships, a pilot community ticketing scheme, and the Bursary Fund. With a focus on supporting students, I created a guide on independent funding for individuals as a resource for our students to refer to for their own applications.
This week, I am looking forward to the guest night for Macbeth presented by our in-house Richard Burton Company. This will be a great opportunity to meet even more of our supporters, including members of our Connect scheme. We will also be joined by our Shakespeare Prize finalists, so I will be in great company to experience my first Shakespeare production!
Week 15: Karolina, Cardiff & Vale Health Charity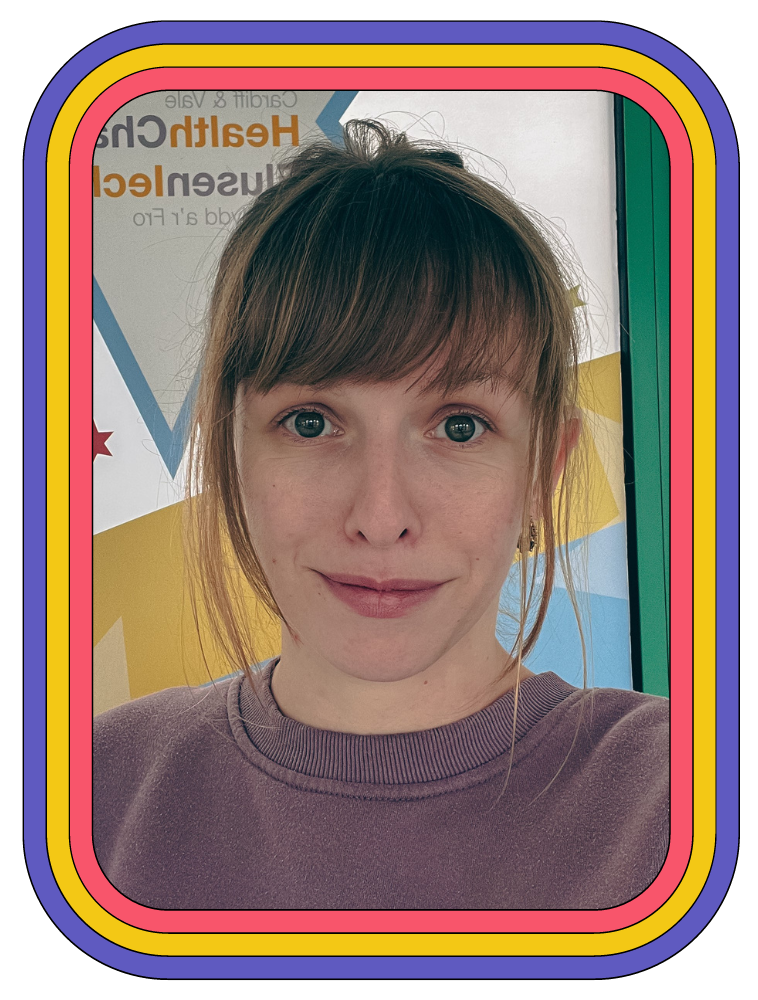 Time flies when you are having a good time! It is February, and I am almost halfway through my internship at Cardiff and Vale Health Charity.
Staff Lottery Applications are done and waiting for review. The 75th anniversary of the NHS is just around the corner, so both applications focused on honouring that date. I applied for funding to commission Geraint Ross Evans's artwork which would be displayed at the University Hospital of Wales Cardiff. Geraint is a fantastic artist, and it is a pleasure to promote his art and make it visible to a new audience.
Part of the funding from the second application will cover the creation and printing of the postcards celebrating the anniversary, which will be given to every staff member. The second part of the application will cover the cost of the photography competition for the staff that I will organise. I ask the staff to show in the picture what it means for them to be part of the NHS. I am curious about the response, and the successful applicants will have their photos displayed at the Corridor exhibition space at University Hospital Llandough from 6th November 2023 – 29th January 2024.
Last week I finished the Sponsorship proposal for the Hearth Gallery. That is an exciting process where I learn how to approach the company and how to form my request.
I am preparing my first fundraising event, but I will talk more about it in my next blog. Stay tuned!
Week 14: Madusha, It's My Shout

My name is Madusha and this is my 3rd month working with It's My shout. At the moment we are finishing our 2022/2023 Documentary productions. It was kind of a busy few weeks. Also, we are preparing our plans for the 2023 IMS awards night.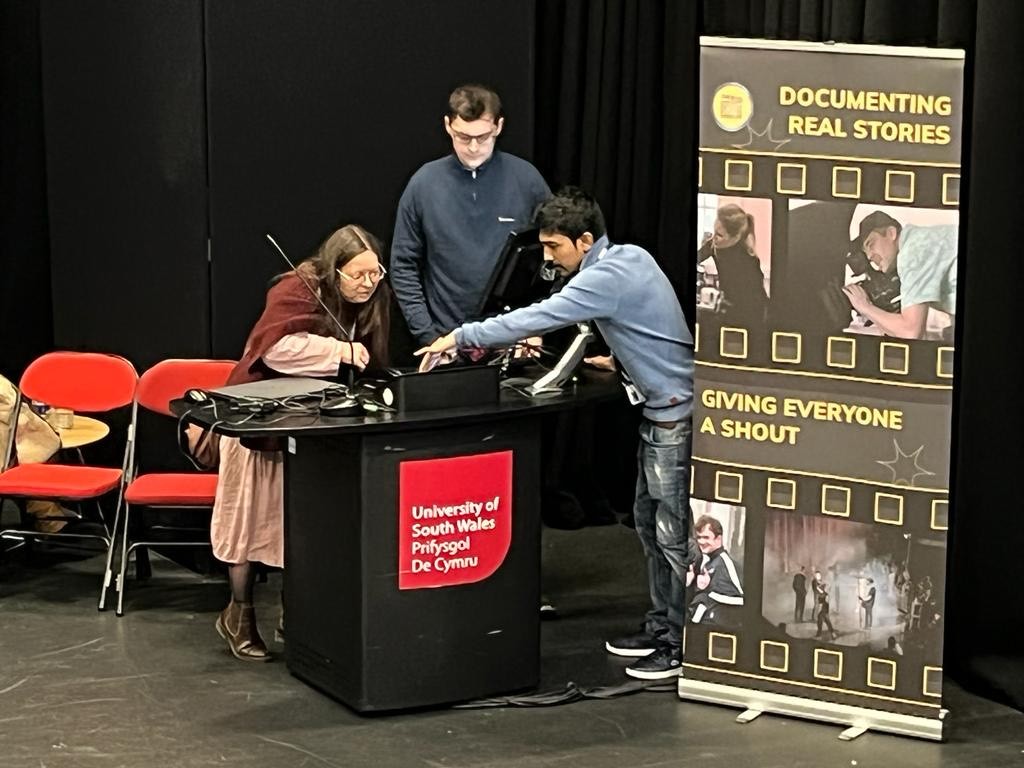 Since I started my apprenticeship, Arts & Business Cymru and It's My Shout have guided me on the right career path and set me up for networking opportunities to meet industry professionals, such as Mathew Talfan from Severn Screen. When I meet Mathew, I learn how people succeed in the Film and Television industry.
Also, IMS held two workshops on 26 January at the University of South Wales. This was my first appearance at the university since I graduated there in 2022, so I feel very proud of that.
The BBC Roath Lock building is an amazing place to work, and at the moment it's busy with productions such as Casualty and Bargain Hunt.
I would like to thank Arts & Business Cymru and It's My Shout for giving me this opportunity and for looking after me. Because of this, I'm always trying to make the best of my apprenticeship with It's My Shout and learn from them.
This apprenticeship programme is a great help for people who want to be in the creative industries.
Week 13: Chloe, Ffotogallery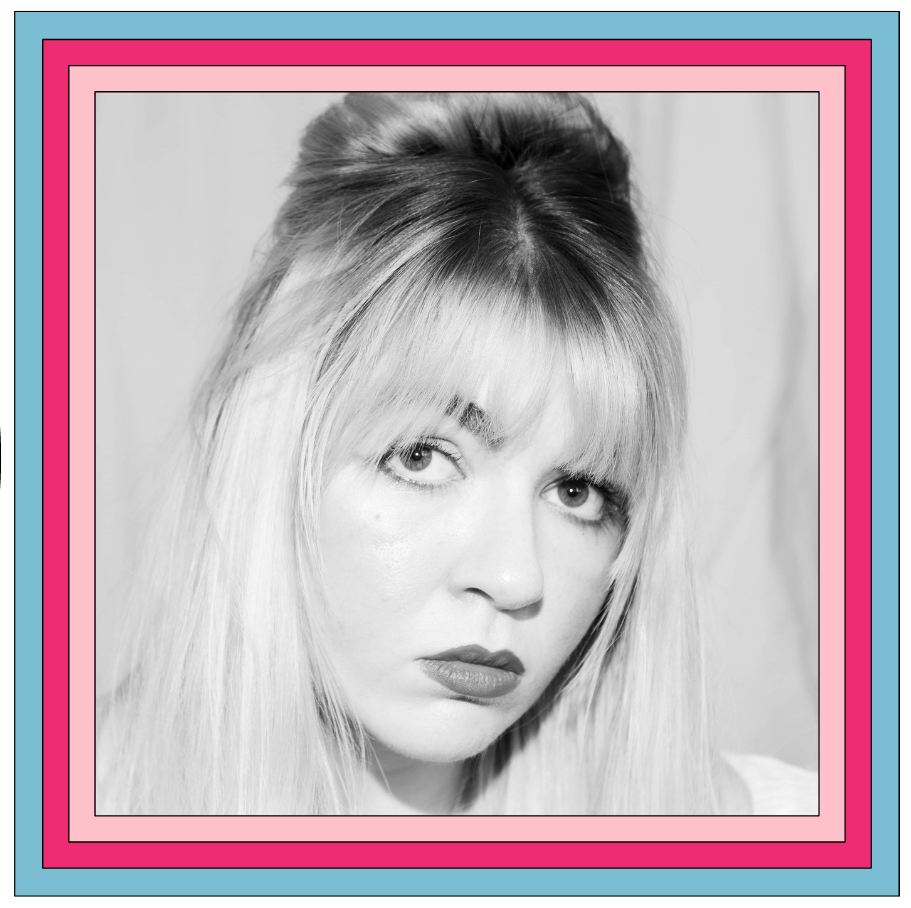 It's coming up to my fourth month here at Ffotogallery. It's been such a wonderful place to learn all the skills that I had no experience with within a work environment, something that I was continuously asked for in previous job interviews, but never had the opportunity to learn in a workplace to gain experience. I've been learning some admin, marketing, curation, and general gallery skills such as professionally packing and unpacking artwork and installing and de-installing exhibitions.
The 'Ffocws' exhibition recently ended, and I had a chance to pack up the work professionally and work on my skills with art handling, something I really wanted to learn prior to my apprenticeship due to my interest in working with archives and archival material.
I have been keeping busy with the work leading up to the opening of 'We are here', which will be opening next week. I was asked to work on multiple tasks for the exhibition, such as curating a layout design, working on audio, handling artwork and unpacking artwork. It allowed me to learn new skills and simultaneously learn more about the context of the exhibition and develop a more in-depth understanding of the work, which is always beneficial and interesting.
I am looking forward to the next few weeks here at the gallery as more events are coming up, and I'm excited to see how I develop, learn, and gain more confidence in this industry during these upcoming symposiums, events, and exhibitions.
Week 12: Zoe, Valleys Kids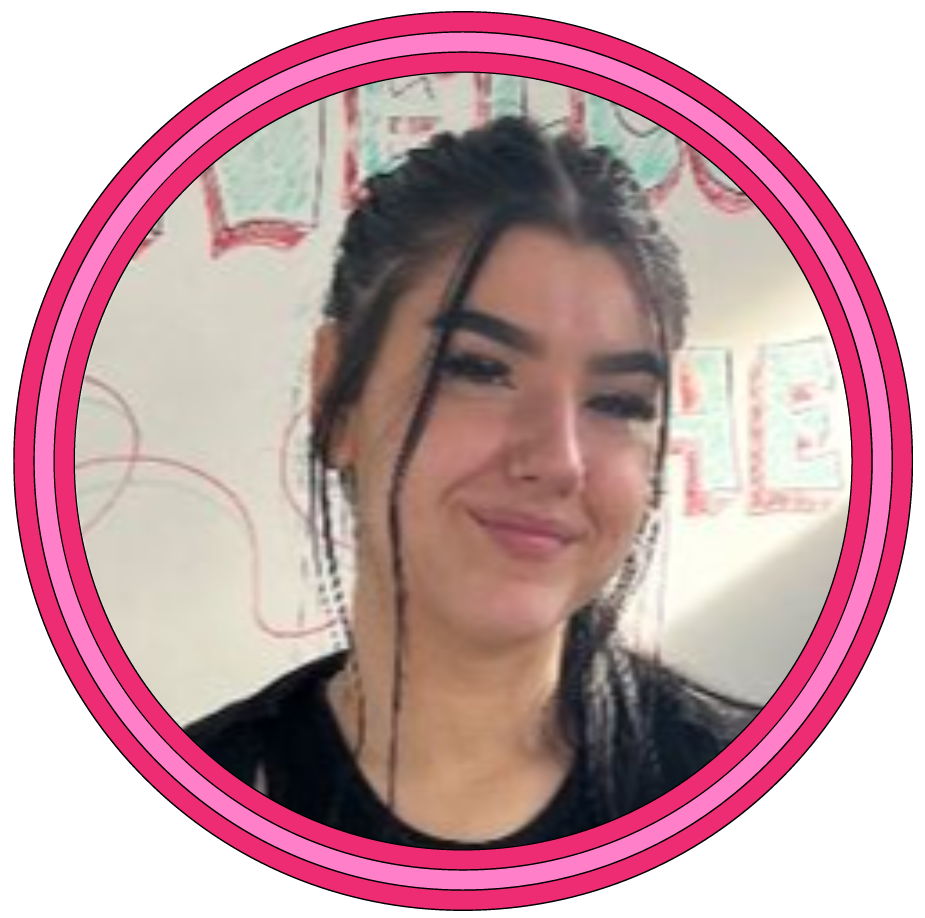 Since my last blog my confidence has grown so much! Not only within a work environment but also when interacting with members of our art groups. Many people have commented on how confident I appear now compared to last September.
At Valleys Kids, we have held many events, discos, and weekly art sessions which never fail to put a smile on my face. I have grown somewhat closer to the art groups and feel that I can comfortably talk in front of them without being judged.
We had a little party for the art groups, exchanging secret Santa gifts and playing a fun Christmas game. Everyone really seemed to love it and every single person got involved. Seeing everyone smiling and enjoying themselves made me incredibly happy because I feared at least one of the group members would be alone this year.
I even got involved with the arts and crafts, making some Christmas decorations for The Factory, which we used for a Christmas grotto event. The decorations then went to another Valleys Kids venue for use at their film night.
So far, we have hosted 3 exhibitions since I started this apprenticeship. I know there are plenty more exhibitions to come in the following year, including an exhibition featuring my work, which, despite being terrified, I'm also very excited.
Although it's only the start of a year, I'm looking forward to seeing what I have waiting for me at the end of the apprenticeship.
Week 11: Rosie, Touch Trust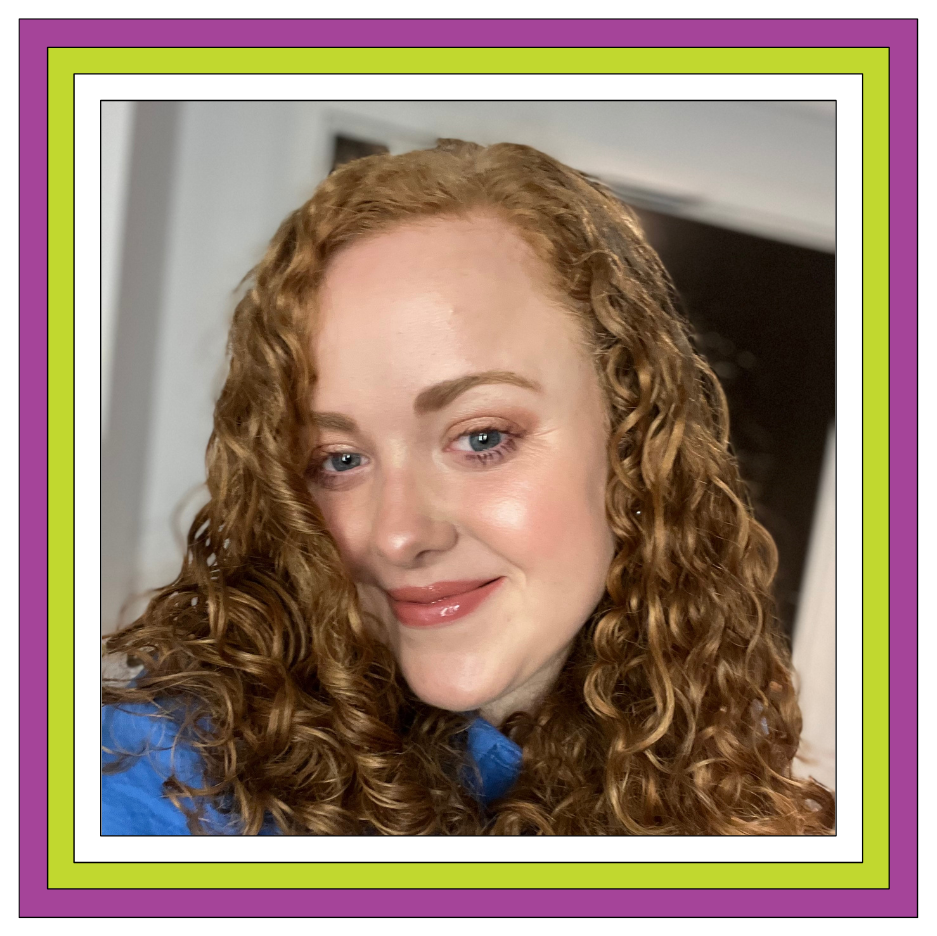 I cannot believe this year is almost over and this is my final blog post of 2022. As we are approaching Christmas I look back on my journey with Touch Trust since September. I am amazed at my highlights and what I have achieved. I have confronted challenges and gained confidence to explore different areas of my role within the charity.
It was my aim to create a fundraising campaign for Touch Trust during the Christmas period, to which the idea of an Amazon Wish List was presented. This enabled people to pick and buy gifts we had pre-selected that we needed or wanted for the centre. It was centred on the '12 Days of Christmas' with a featured item every day. I have always been a keen fundraiser. In my last year at Sixth Form I staged a musical concert in aid of the charity Young Minds and raised over a thousand pounds for the charity. The fundraising campaign was a great success, and we had many items bought for our centre. It was so exciting to see the parcels arriving. It was like a Santa special delivery every day for Touch Trust.
As we approached the festive season, Touch Trust's centre became more magical with twinkling lights and a Christmas tree. I was tasked this year with creating our Christmas card for 2022. I love the combinations of creative skills that I am able to use within my role. I am really looking forward to seeing what 2023 brings for me and for Touch Trust. I think it will be a year of development, growth, and creativity.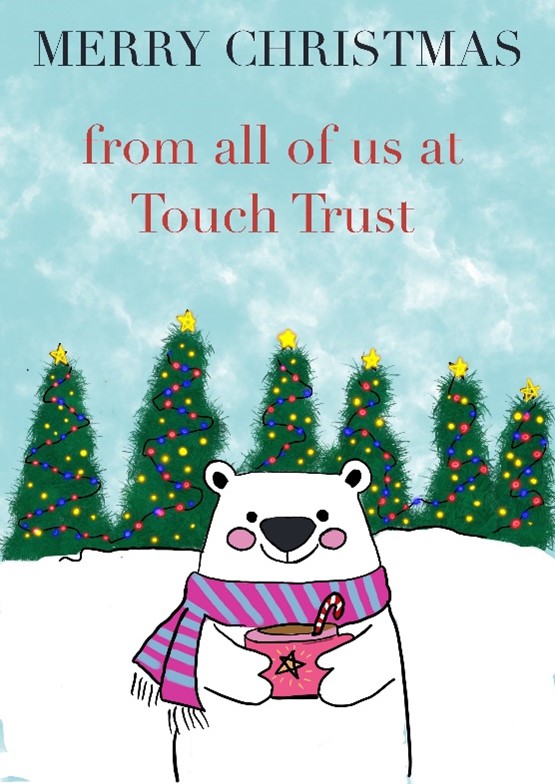 Week 10: Beau, Hijinx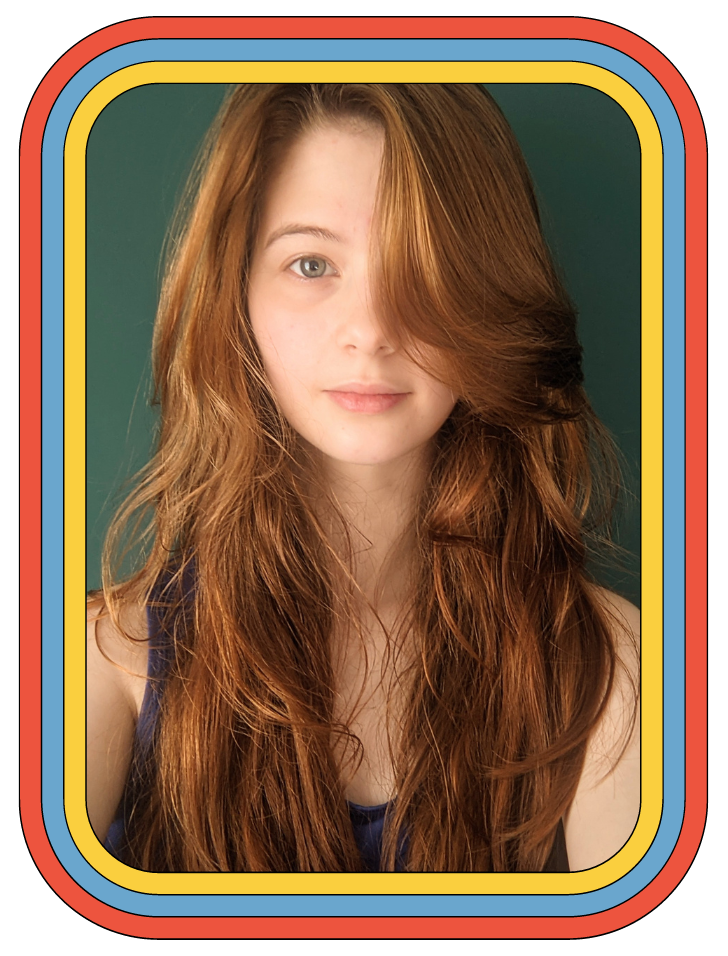 Over these past few weeks, the Hijinx team and I have been super busy preparing for the Christmas Odyssey show, Doctor Doolittle. As part of this preparation, I have been helping to tidy up the props cupboard and office. The office is so well organised now and the giant storage unit is completely sorted. I feel really proud of how much I've accomplished and how much we were able to do in such a short amount of time.  
In addition to preparing the back stage spaces, I have also enjoyed going out into Cardiff and trying to select the few missing pieces of costumes for the show and using the company card, which was quite fun. I also helped our props and costume designer, Kitty, with main set piece of the play which was a giant tree made of recycled materials, mainly milk bottles and old clothing. I really enjoyed this process, and it helped me to get to know Kitty and another assistant on set, Tom, quite well.
For the show, I was also given the task of disguising a chair into the set background, as it was an ordinary chair and didn't really fit the theme, so I went to work covering it in grassy carpet, making it look more like it belonged in nature. 
This experience makes me look forward to helping on another show. I am really enjoying my time at Hijinx and look forward to seeing how I can further develop the skills gained over these past few months. 
Week 9: Gabriella, Royal Welsh College of Music & Drama

Now two months into my internship, I have already covered a wide scope of areas. I have researched broadly, looking at potential funders, supporters, membership options, and the benefits of music workshops. In the previous weeks, I have had the opportunity to write various applications, letters, and nominations, which has provided an important chance to learn about the College's current plans and connections.
Christmas has arrived at RWCMD and the festive atmosphere can be felt throughout the College, especially with lots of seasonal events. Frosty the Snowman stole the show at 'Festive Brass' in St David's Hall! It was great to see the public, especially the children, react to the students' work. At the time of writing, I am looking forward to attending the College's 'Christmas on Broadway' event. After managing the guest list, it will be great to see the outcome of the night and meet some of our supporters in-person.
Thanks to Arts & Business Cymru, I have been able to take part in multiple training courses, looking at social media strategy, as well as improving my understanding of anti-racism and unconscious bias. Following this, I enjoyed attending a Race Council Cymru supported event last week, celebrating the achievements of the group.
The team at RWCMD have encouraged ways to integrate my visual design background into my work. This has included designing 'Thank you' cards, Christmas cards, and a birthday card for our President, the former Prince of Wales, King Charles III.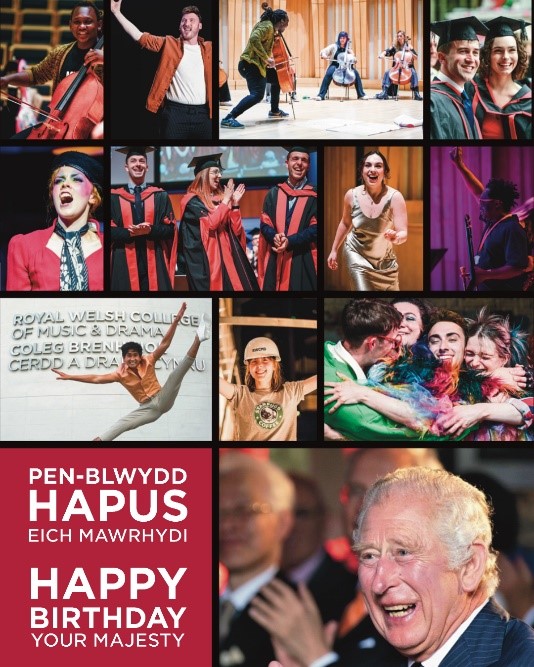 Week 8: Karolina, Cardiff & Vale Health Charity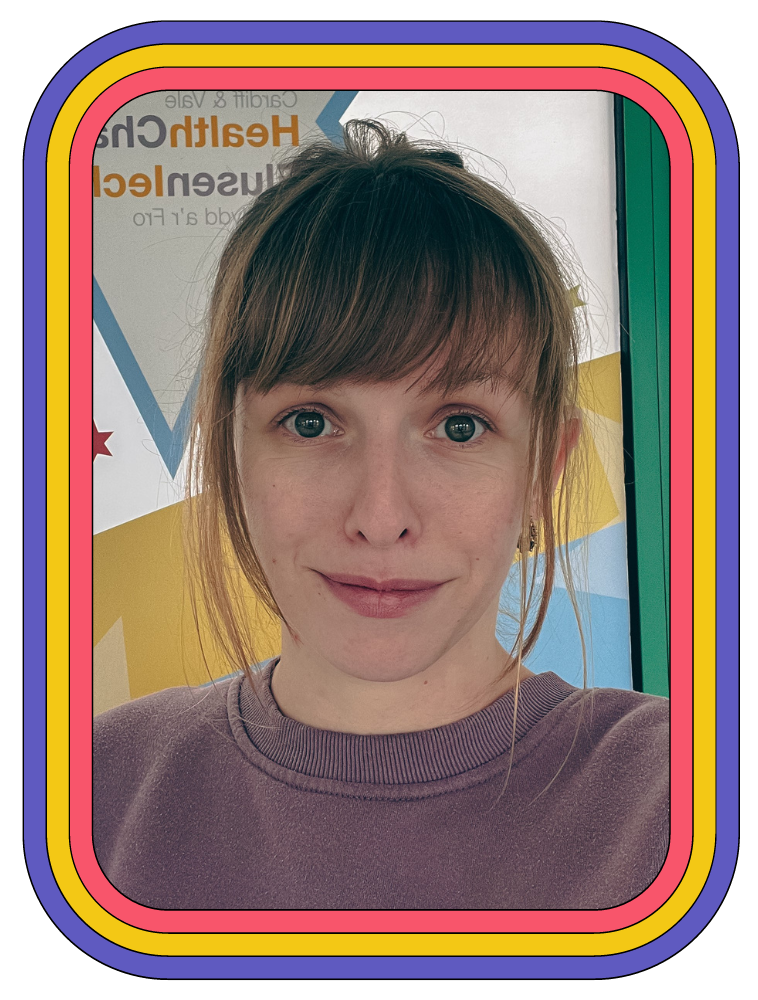 I can't believe I joined Cardiff and Vale Health Charity as a Creative Intern two months ago! Time flies so fast. I have learned so much since my last post and have grown in confidence. I am thrilled that I have been given opportunities to gain experience in various fields, from social media through to exhibition installation and developing video-making skills. And, of course, in fundraising too.
I have been involved in many fascinating projects over the last few weeks. In October, I invigilated John's Rea installation 'HOSPES', alongside creating a short video about it. The previous Wednesday, we hosted Christmas Wreath Making Workshop, and I obtained a few donations for the raffle prize sold at the event. Last week I assisted with the Winter Opening exhibition installation. My work has been chosen as a part of the show. It was electrifying to hang my photos alongside such talented artists! I also filmed an interview with Spoken Word Poet Duke Al about his engagement in the 'Letters to us' project.
| | |
| --- | --- |
| | |
In December I shall be planning fundraising projects for the upcoming year. I am starting in January with a step challenge for office workers to do a similar number of steps as NHS staff and raise money through improving health. Around February, I will write a Staff Lottery Application related to the 75th NHS anniversary. Subsequently, we are looking for a sponsor for the Hearth Gallery in University Hospital Llandough.
The new year promises to be very interesting. I can't wait for the upcoming challenges!
Week 7: Madusha, It's My Shout

I am Madusha from Sri Lanka. I love living in Wales!
As a University of South Wales graduate, I have a very close connection to Wales.  I have three degrees and most recently graduated with a merit in MA Film (Documentary). With these qualifications I was struggling to find an opportunity to get into the film industry. I was hoping for some luck and for my hard work to pay off.
This year I secured the opportunity of becoming an A&B Cymru 2022 Creative Apprentice in collaboration with It's My Shout production Ltd (IMS). This is my third week at IMS and  I have had a  good and valuable two weeks.
During my first week, we shot at SONY UK Technology Centre. This was my first time at SONY and I came to learn that SONY is centred on the manufacturing of high-technology Broadcast and Professional  Cameras and Systems for worldwide markets.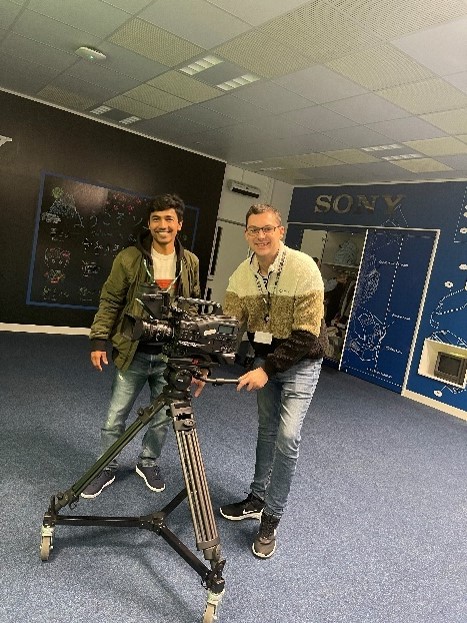 As well as this, myself and the IMS team had a chance to see the Georgia vs Wales rugby match at the BBC box in the Principality Stadium, Cardiff.
Working with IMS is a vast opportunity for me, getting to work with BBC and S4C, and working with industry professionals I feel like I am on the right track to meet my final target.
I would like to thank Art & Business Cymru and It's My Shout for giving me this opportunity.
I have a lot of respect for you supporting international students like me to reach their career goals.
Week 6: Chloe, Ffotogallery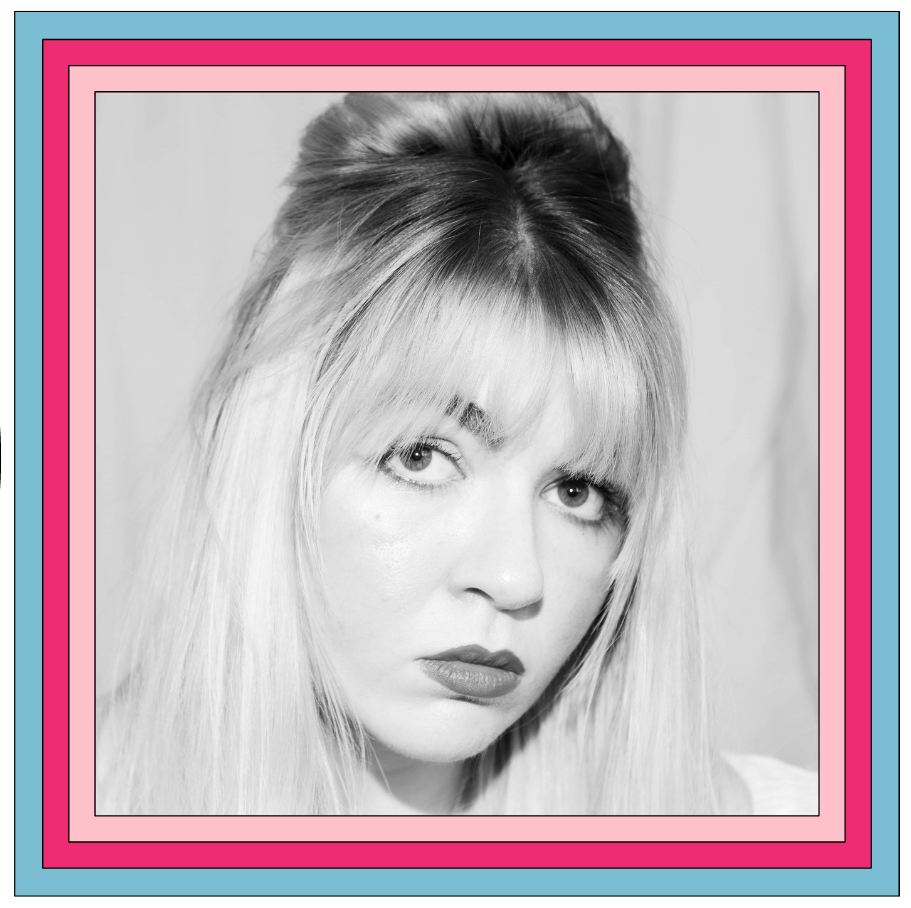 I started my Creative Apprenticeship at Ffotogallery in Cardiff in October. I've already learned so much about the workings of a gallery and the knowledge I'm gaining from my time here is extremely valuable.
I have had the privilege of working alongside my talented team to help with the opening of Peter Finnemore's recent exhibition 'Looking for signs', during which I learned just how much work is involved from both the artist and gallery team. Then there was the book fair event, which was a great networking tool, I got to know various artists books and work.
Fast forward a few weeks and I had the opportunity to help install the newly opened exhibition 'Ffocws'. I guess it was at that point I realised just how much work goes into curating, preparing, and installing the exhibition, along with all the organising, marketing and admin that is needed. The install gave me great insight and helped me realise that it was the direction I would like my career to go in, working with images and curating.
I recently just installed 'More than a number', a touring exhibition which was being shown at Afrika Eye in Bristol. It was insightful to see what goes in organising a touring exhibition and to meet new creatives and others in the industry.
It's been less than two months here at Ffotogallery, but I'm enjoying every second and taking every opportunity to gain as much experience as I can in this industry.
Week 5: Zoe, Valleys Kids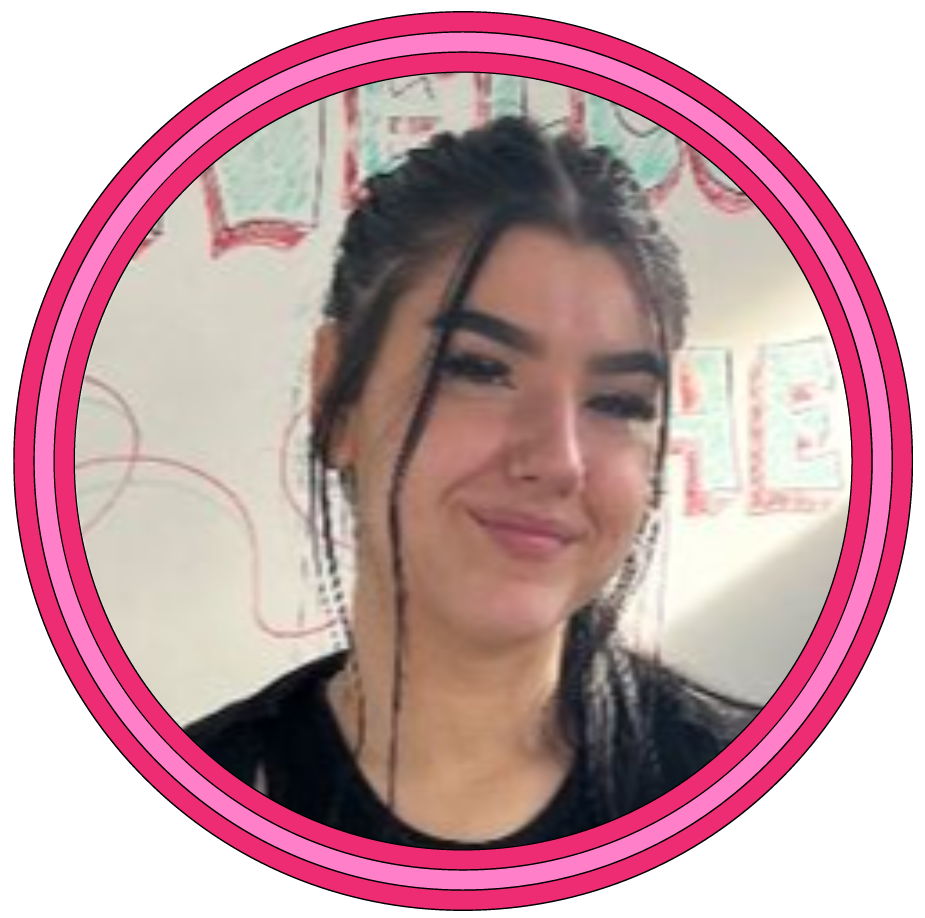 I started working with Valleys Kids on September 20th 2022. Although I haven't been here long, I have really enjoyed working here so far. I have attended various art group sessions in Penygraig and Porth, and also supported 2 exhibitions,  helping with set-up, the hanging of paintings and drawings, and transporting the art up to the gallery. Putting the exhibitions up and taking them down does take a lot of time but it is worth it to see an empty space ready for the next exhibition to go up.
I have also been involved with different events; I went to an award event in Cardiff for Arts & Business Cymru, which was surreal! I have also been involved with events held at The Factory itself, such as a private viewing for the 3 art exhibitions, as well as Dawn the basements ceramics artists exhibitions, which was most recently. Helping Working Families also held an event, which was a Halloween disco for around 50+ children and their parents which was really enjoyable.
Since working in The Factory my confidence has developed a lot, I have become a lot more confident with talking to large groups of people which I was scared of to begin with. I was scared that, because I'm a lot younger, they wouldn't take me seriously or listen to what I had to say, but thankfully everyone is so respectful and wasn't like that at all.
I can't wait to see what the next 8 months has in stall for this career and me.
Week 4: Rosie, Touch Trust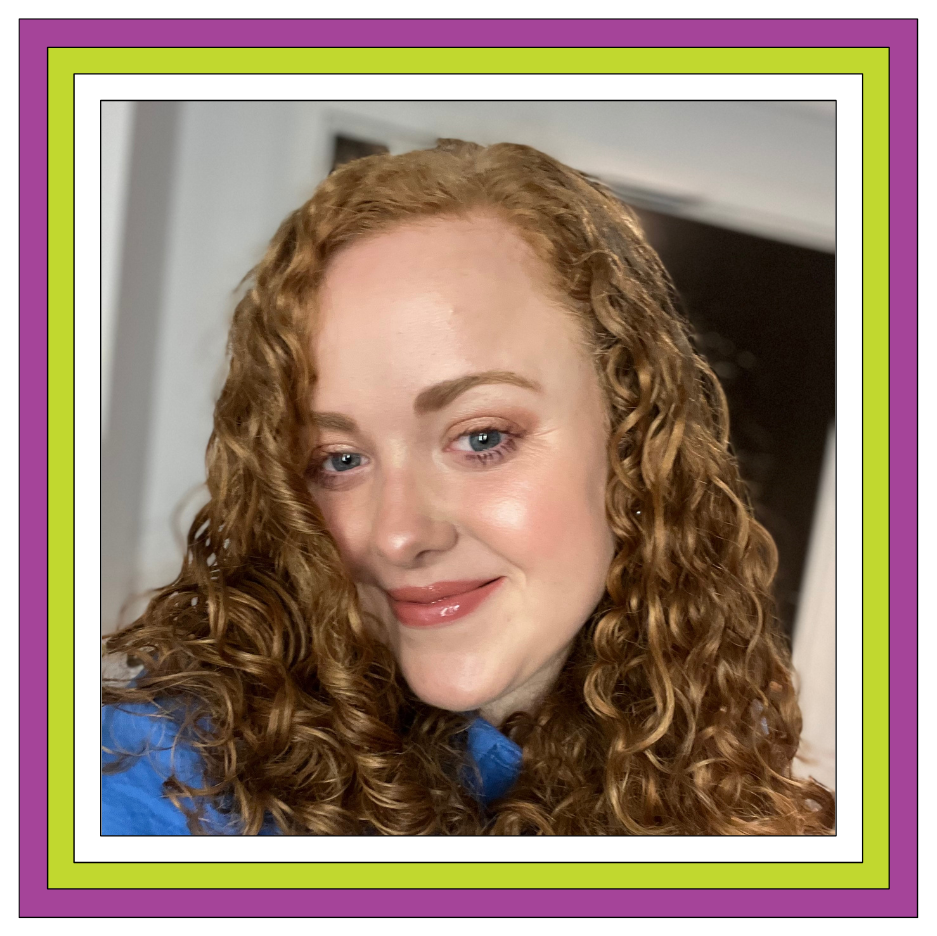 Shwmae! Welcome to my first blog post. My name is Rosie, I am the new Communications Officer for Touch Trust. We are a charity providing sensory sessions for those with complex disabilities. Founded by Dilys Price OBE in 1996, Touch Trust now continues her legacy through creative work for those with disabilities. I design our creative resources, manage the social media accounts and assist with sessions.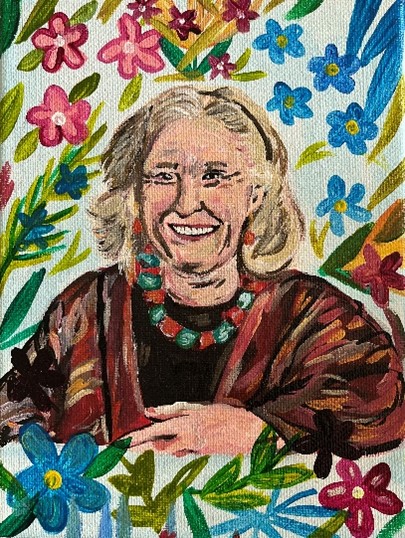 I started working with Touch Trust in 2021, after graduating with a first class honors degree in Fine Art at Cardiff Metropolitan University. I also happen to be autistic which I find adds to my creativity and unique way of thinking.
Being an autistic woman has presented its challenges in the way that I often felt more isolated than others and a late diagnosis meant I did not understand the reasons why I felt this way until I was 17.
I am immensely grateful for the opportunity from Arts and Business Cymru to work for a charity like Touch Trust. Working for Touch Trust has enabled me to grow confidence in a safe environment, whilst also providing that space for others. That opportunity is incredibly rare and I am extremely grateful. That is one of the things I love most about my position here, I am able to develop professionally, personally and creatively.
I am really excited about the creativity I can bring to Touch Trust. It is amazing to be surrounded by such a talented staff team who are all creatives in their own right, working together we deliver something inspirational.
Week 3: Beau, Hijinx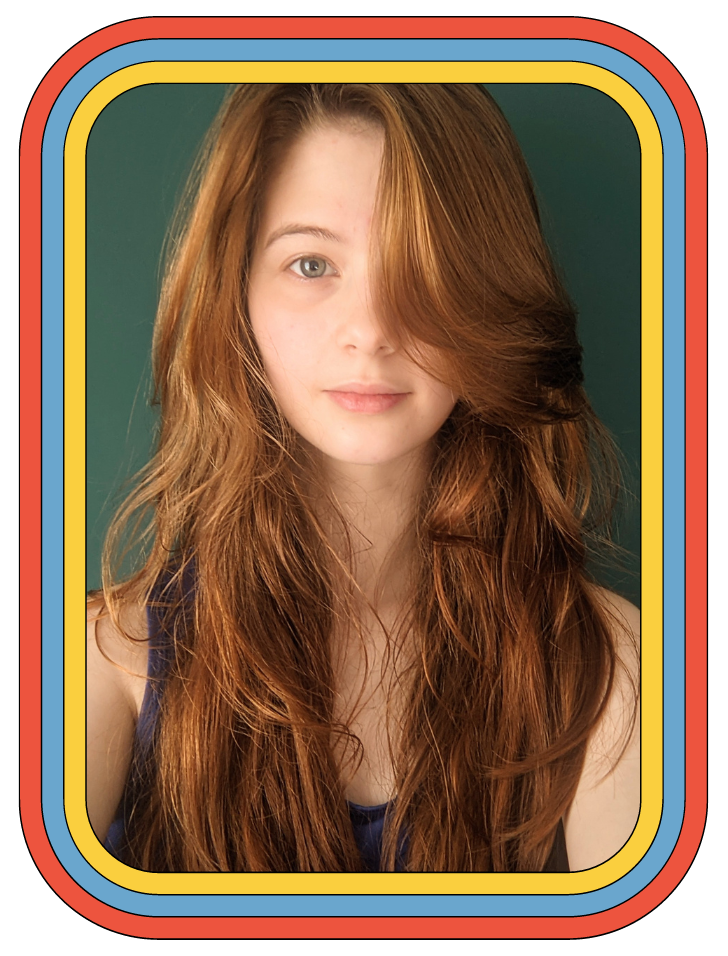 My first month at Hijinx has been wonderful. I was slowly introduced to the office staff a few members at a time and began working on smaller duties quite quickly.
My main priority at work is cleaning, sorting and organising props in a sizeable prop cupboard. Despite how mundane this would usually be it allowed me to bond better with my office mates over the weird quirky and sometimes creepy things found in the cupboard. We regularly make tea for everyone and bring each other cookies or any sweet teats we get from the shop, it brightens my day immensely to have such thoughtful people around me.
I've also been able to learn so much through courses provided by A&B Cymru such as a course about Queer history and terminology which has given me a better understanding of my own community. I've also learnt about networking and different ways to get company sponsorships and to generally find funding in the business world.
My first month has been wonderful and I'm very much looking forward to the next. I believe I should be getting stuck into creating props and sets soon and I'm very excited.
Week 2: Gabriella, Royal Welsh College of Music & Drama

Two weeks into my Creative Internship at the Royal Welsh College of Music and Drama, and I am already surprised by the versatility that the role has offered! So far in this role I have begun to nurture collaborations within, and outside of, the Development Team, met some of our long-standing supporters at a committee meeting, and started to learn our database system, Spektrix.
It is an exciting time to be at the College; I have enjoyed exploring the Old Library and hearing about the plans to restore the historic building as part of the College. With a background based in the visual arts, being at the College has given me the opportunity to expand my own cultural knowledge and experiences. I was extremely fortunate to attend an alumni Lunchtime Concert during my first week, which was a completely new experience for me.
Working as part of a team that is bursting with former Creative Interns has been extremely encouraging! This has given me a direct comparison of how I can grow my skills. I have enjoyed discussing ways that my design background can be used to support the team and, as a recent graduate, considering my own thoughts and experiences with bursaries and scholarships now that I have some insight from the other side of the process.
With lots of interesting training courses to sign up for, and opportunities to work across all areas of Fundraising, I am excited to see what the next ten months have in store!
Week 1: Karolina, Cardiff & Vale Health Charity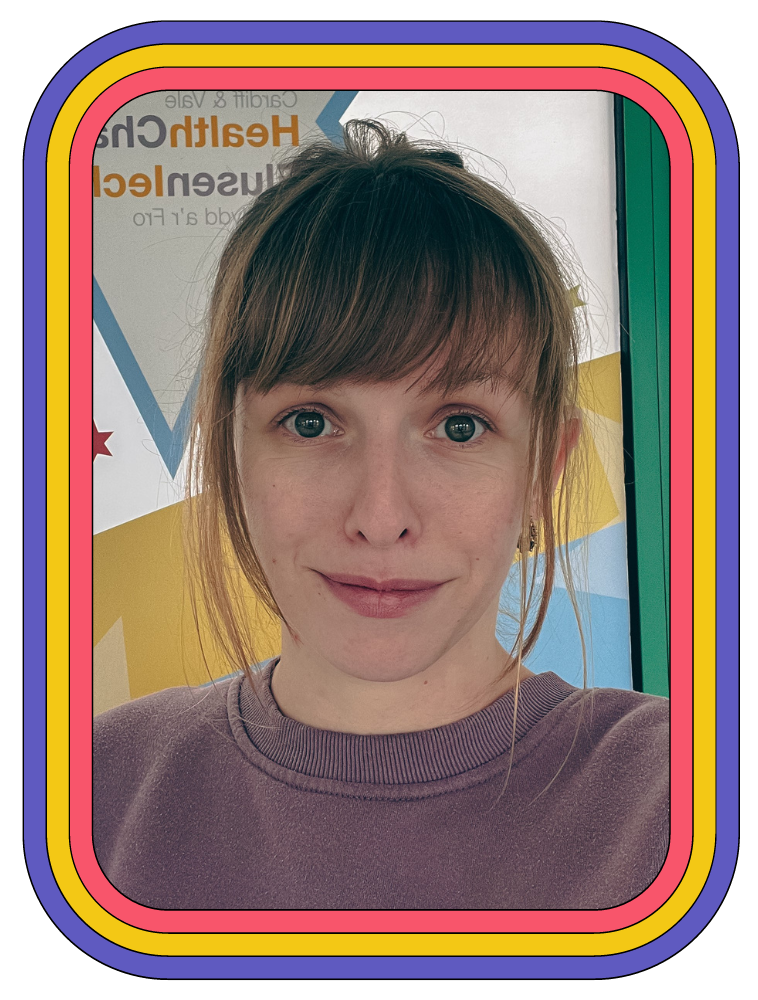 Last Monday was the first day of my Internship at Cardiff & Vale Health Charity. I was simultaneously super excited and nervous!
The first week was busy and full of new information. Cardiff & Vale Health Charity is where a lot is going on, with the artist call-out for the Winter Open Exhibition now open, the Welsh 3 Peak Challenge on the 16th of October, and more! Additionally, preparations for the Masquerade Ball on the 28th of October are in full swing (I was asked to join the event and take photos. As a Photography graduate, I am really excited to use my skills to support the event).
Over the last week, I was introduced to team members and attended staff meetings, familiarising myself with my colleagues' responsibilities and primary work focus. Despite not being able to contribute to the meetings, they helped me understand the current stage of preparations and feel like part of the team.
Last week I also had the opportunity to work with ex-Creative Intern, Bex, reviewing potential venues to hold the upcoming event.
I am amazed by the support I have received thus far from the Cardiff & Vale Health Charity and Arts and Business Cymru. Last week gave me an understanding that fundraising can be challenging though very rewarding at the same time. To be a good fundraiser, I need to gain various skills. I am sure that with the support I have now, developing myself as a Fundraiser will be an exciting and fulfilling journey.