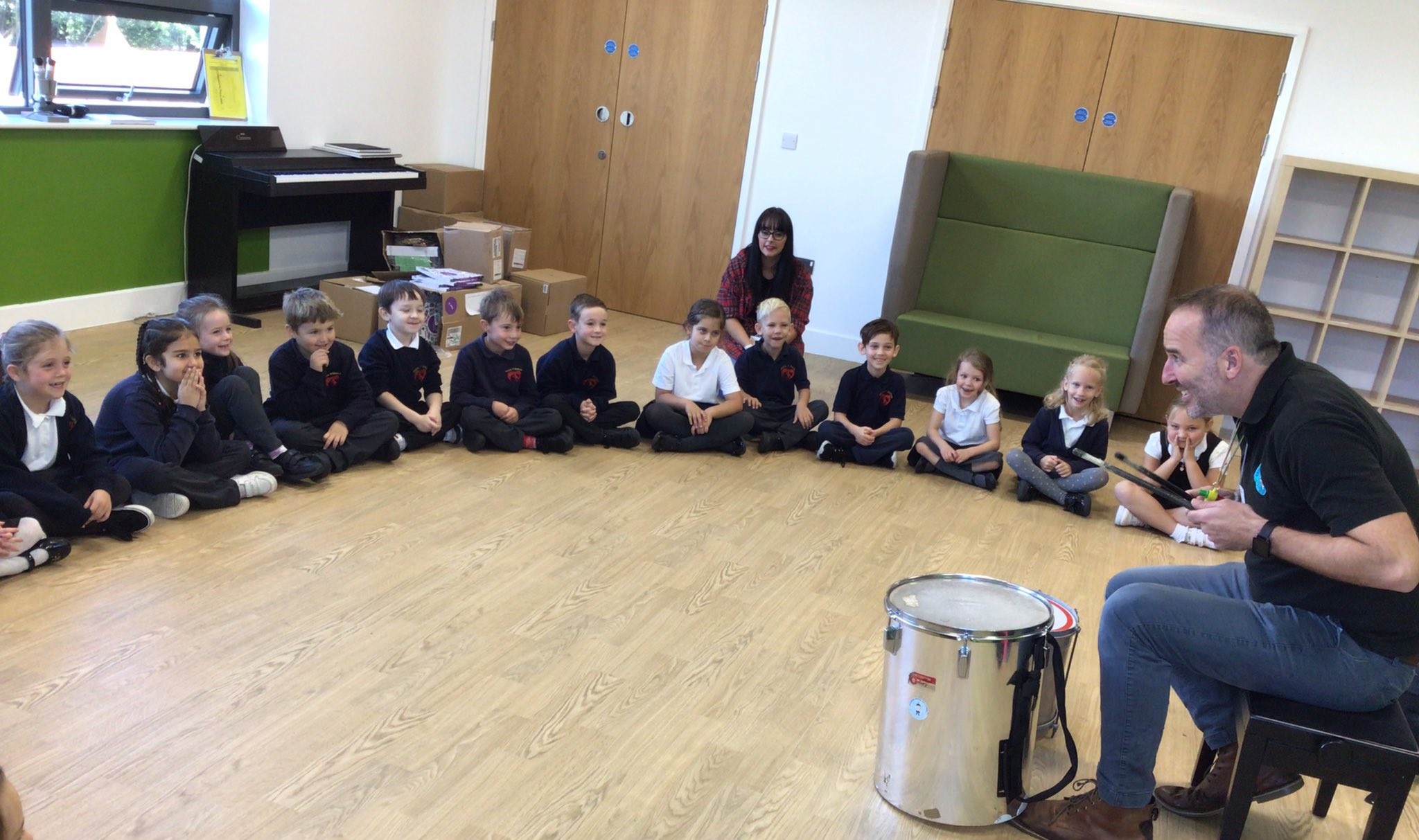 Richard H Powell & Partners Ltd & Cowbridge Music Festival
The Challenge
To demonstrate commitment to social causes and responsibility to the community.
To ensure artistic excellence in Wales.
To promote brand awareness in the Vale of Glamorgan and gain wider exposure as a business committed to the local community.
The Solution
Richard H Powell & Partners sponsored the Cowbridge Music Festival to develop its outreach programme. The resulting activity consisted of workshops at primary schools, family concerts and performances at care homes.
CultureStep contributed to the overall project.
The Results
The outreach programme engaged five primary schools, with 750 children benefitting from the workshops.  The staff at each school also benefited by learning how to use musical games and rhythm exercises as part of their teaching.
Over 200 individuals attended the Family Concert and 150 older people enjoyed performances across five care homes.
The partnership provided a unique means of connection with the very young and older members of the community, enabling the festival to act as a force for social good.
The Endorsement
Every single one of our learners engaged and thoroughly enjoyed the sessions that were provided. Children were excited, engaged, curious, asking questions and brought further questions back down to classes. All staff involved in sessions shared that Patrick was fantastic with all learners, including learners that may need extra support to access positive learning experiences. It supported our children's knowledge of different types of instruments, teamwork and performance.
Teacher, Ysgol Y Ddraig
Patrick was fantastic with the children – so engaging and enthusiastic. The fact that all the children were able to take part and use an instrument was fantastic. Year 4 loved it and were clapping the rhythms all afternoon!
Teacher, Y Bont Faen Primary School
Being associated with a successful music festival with a vibrant outreach programme provides a demonstrable means of showing the business' genuine and meaningful commitment to social causes and the community. Arts are important to the health of the community, a fact that has been highlighted over the pandemic with the focus on mental health, and the festival enabled us to make a very real and widely appreciated contribution to the promotion of the arts as a force for community wellbeing.
Richard Powell, Chairman, Richard H Powell & Partners
We were able to demonstrate our commitment to the community and extend our outreach work this year. The investment meant that we were able to sustain our outreach activities on the same scale as in previous years, reaching comparable numbers and even growing the number of schools engaged. The outreach work also helped us reach new audiences and build future audiences. The schools' work reaches beyond the children themselves, making teachers and parents aware of the festival and encouraging them to engage with it and attend other performances.
Joe Fort, Cowbridge Music Festival