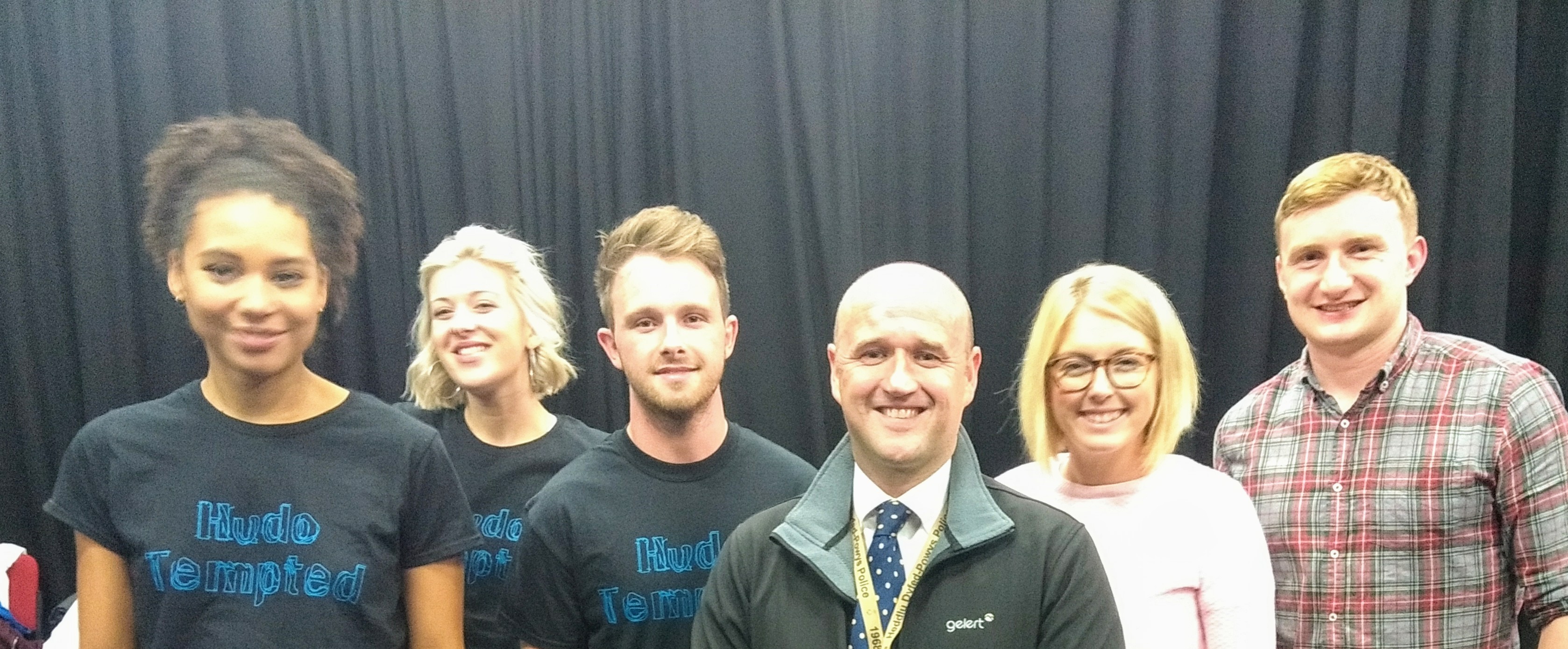 Office of the Police & Crime Commissioner for Dyfed Powys & Cwmni Theatr Arad Goch
The Challenge
The Police & Crime Commissioner's Office wanted to address its serious concerns about sexual exploitation of young people in rural areas in an effective, sensitive and creative way.
The Solution
The partnership with Aberystwyth-based Cwmni Theatr Arad Goch was established in 2017. The arts organisation worked closely with the Police & Crime Commissioner's Office to create a forum-style play called Hudo / Tempted. The drama aimed to engage secondary school children in a range of scenarios, educating them about the potential dangers in an engaging way. The interactive production was produced in both Welsh and English and was performed in 15 schools across Ceredigion and Carmarthenshire.
The Results
Hudo / Tempted was so effective that schools elsewhere in Wales approached Arad Goch to stage the show and was toured successfully across the country. Both partners felt that joining forces was overwhelmingly positive and that using the arts to communicate difficult messages about safeguarding young people was a major success.
The Endorsement
The insight and support shown through this partnership has proved invaluable to both parties as we join forces to try and tackle these challenging issues facing young people in Wales today.

Jeremy Turner, Creative Director, Cwmni Theatr Arad Goch