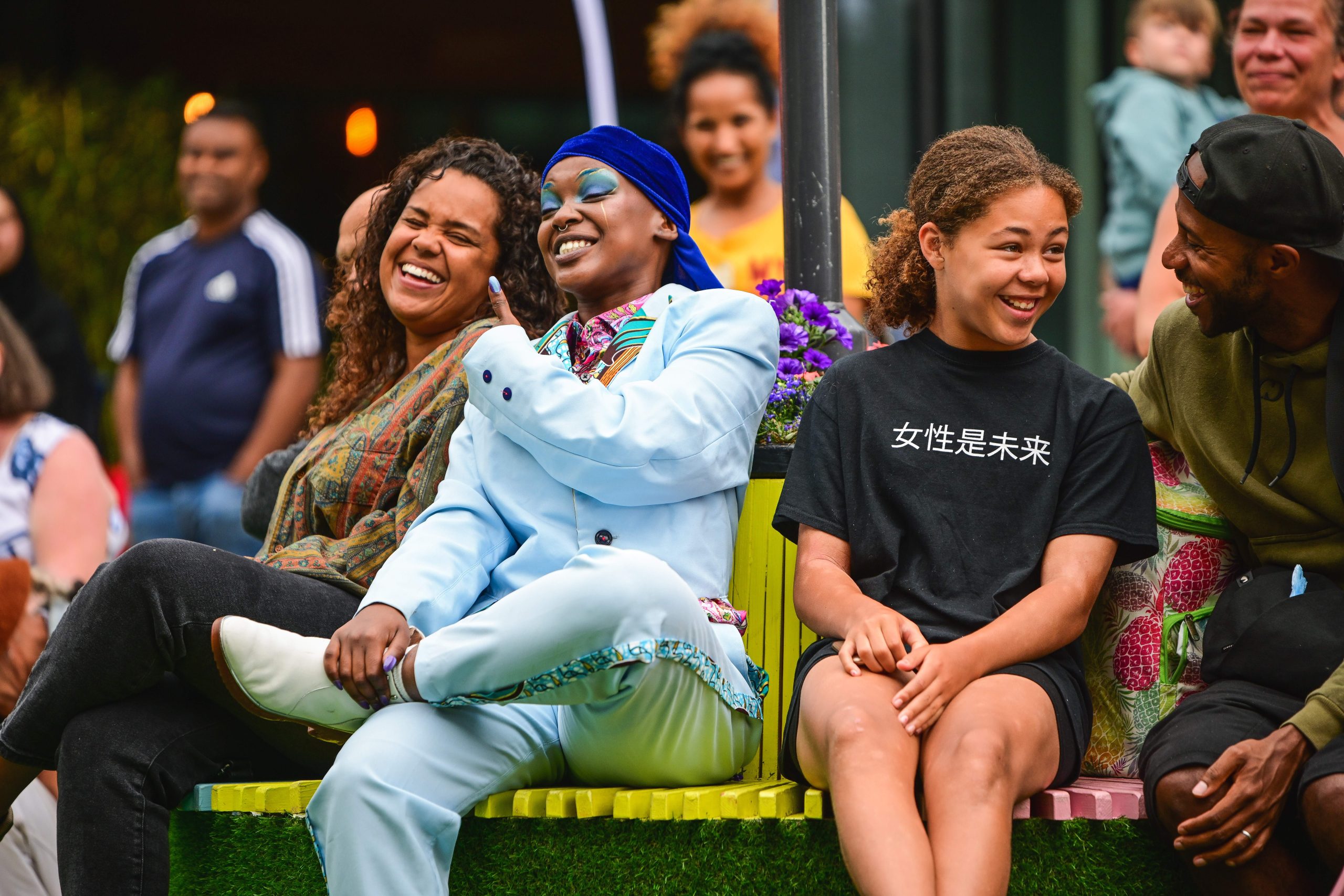 Newport Transport & The Riverfront Theatre & Arts Centre
The Challenge
To support community and grass roots activities.
To improve the perception of the Newport Bus brand.
To place public transport at the heart of the communities.
To deliver sustainable transport for a cleaner, safer and smarter city.
To promote sustainable and affordable travel to the audience of families and youths.
The Solution
Recognising the value of the festival to the city, Newport Transport partnered The Riverfront for the first time in 2022. The business sponsored The Big Splash, the free family arts festival which engages thousands of people from Newport and the surrounding areas in creativity. The festival elevates pride in the city by bringing people together to experience artistic activity that enhances enjoyment, well-being & the economy. The focus for the 2022 festival was to highlight and celebrate the cultural diversity of Newport.
CultureStep funded fees for local artists and workshop delivery.
The Results
An estimated 30,000 individuals participated across The Big Splash, a 200% increase on the 2019 festival, which exceeded expectations and targets. Over fifty artists and performers worked across the festival weekend. A bus donated by Newport Transport, which had been wrapped in the Pride rainbow to show its support for LGBTQIA+ communities, provided a fun space to deliver workshops at the front of The Riverfront while clearly promoting the use of public transport. Newport Transport also offered free bus travel to volunteers working across the weekend.
The Endorsement
The benefits for Newport Bus were to have access to a wider audience, and not necessarily people who are regular bus users. By being visible, it made Newport Bus part of the community. It created a positive feeling towards bus travel. We also took the opportunity to launch our summer offer – Kids go free with a travelling adult.
Sophie Comelli, Newport Transport
The Riverfront Theatre and Arts Centre and Newport Transport are proud to have worked together to support the delivery of The Big Splash festival, providing an opportunity for thousands of people to engage in free arts and creative activity across Newport. We're exceptionally proud of the number of people we reached and excited about how we can grow the festival in future years.  This is also the start of a broader partnership between Newport Live, Newport Transport and other organisations like Newport City Homes to provide more creative opportunities.
Gemma Durham, The Riverfront Theatre & Arts Centre