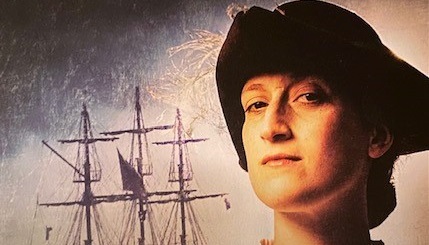 Monumental Welsh Women & Mewn Cymeriad / In Character
The Challenge
To support a project that complements the Monumental Welsh Women campaign.
To promote the Monumental Welsh Women campaign and to widen its appeal to audiences across Wales.
To raise money to support the fundraising efforts of the communities which will be erecting statues.
The Solution
Monumental Welsh Women commissioned Mewn Cymeriad / In Character to devise a play about poet and LGBTQ+ icon Sarah Jane Rees, otherwise known as Cranogwen, bringing her incredible achievements to life.
By combining the statue's campaign with drama, the partners aimed to highlight how LGBTQ+ communities are underrepresented on the Welsh theatrical stage.
CultureStep funded a theatrical tour, in both English & Welsh, at venues across Wales.
The Results
The play toured to communities across Wales, with almost 1,000 tickets sold to Welsh and non-Welsh speaking audiences, which exceeded expectations.
Mewn Cymeriad / In Character is delivering more performances in 2023 and undertaking a two-week tour of Secondary schools.
The Endorsement
This was a partnership that has greatly benefitted both parties. Cranogwen, because of this project, is now known to a much wider audience and celebrated throughout Wales. The main benefit was reputational, and has moved the company forwards from being a company that produce shows for children/schools, to one that produces high quality plays for community reach. We now feel more confident to stage plays, and organise theatre tours for community groups in future, and as well as planning a further Cranogwen tour in February, we have plans to produce two further plays and community tours in 2023. We will have benefitted greatly from the experience gained from this project, and we feel that future audiences will have confidence in what we have to offer.
Eleri Humphries, Mewn Cymeriad / In Character
The play was launched in Pontgarreg, where Cranogwen lived and worked. The community hall was packed, and it was an opportunity for MWW to give something back to a community which had raised thousands of pounds towards erecting the monument. As well as staging the play, on the same weekend the sculptor opened up his studio to the public, so that the community could see work in progress. Both events created a huge buzz within the community and was talked about extensively.
Helen Molyneux, Monumental Welsh Women