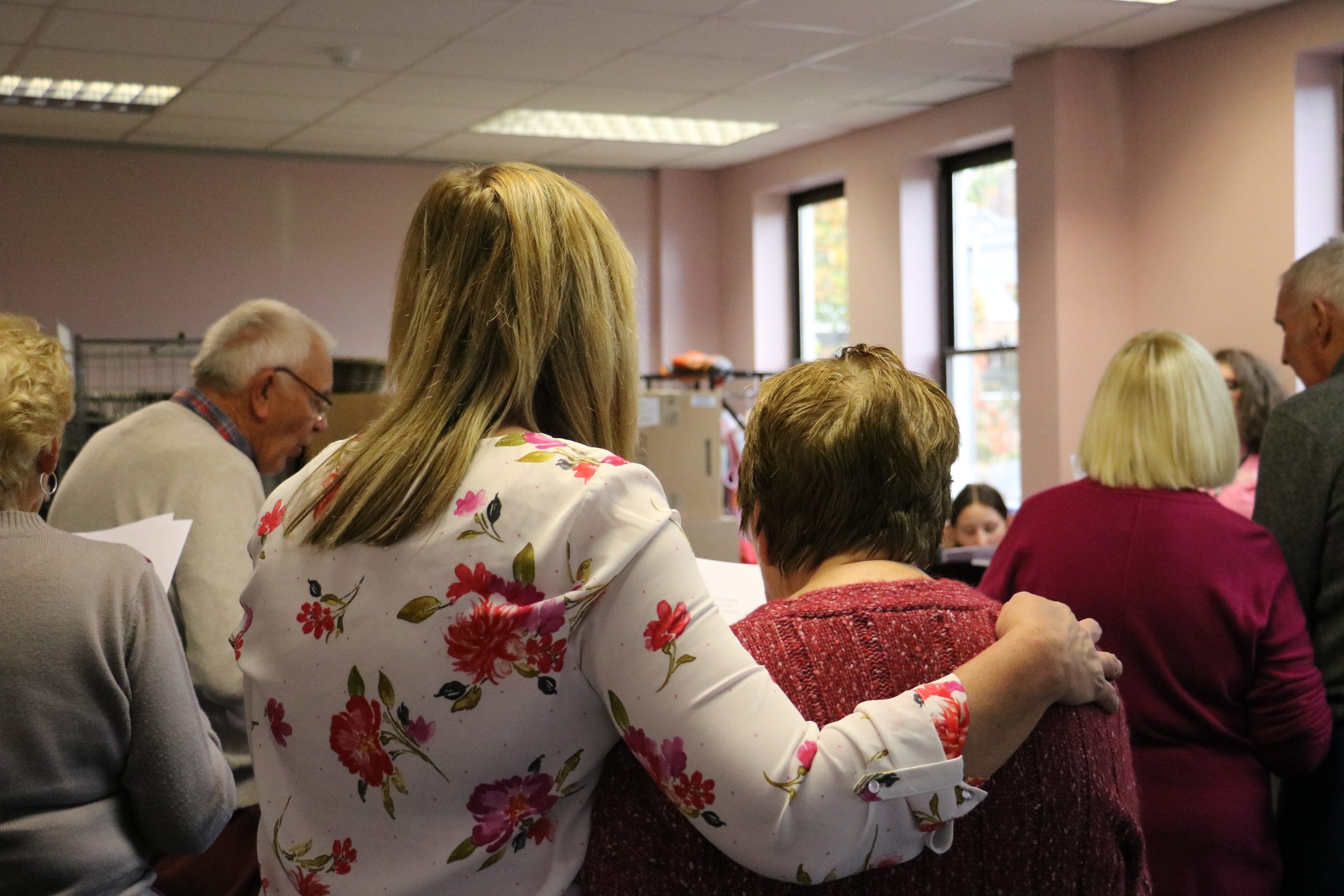 Lyan Packaging Supplies & Theatr Clwyd
The Challenge
To support the communities in which Lyan Packaging operates.
To support vulnerable groups within the community.
To increase staff engagement.
The Solution
For the fourth consecutive year, Lyan Packaging supported Theatr Clwyd's interactive sessions for people living with dementia and early onset memory loss and their carers – the Memory Arts Café. To enhance its support, the business also supported Theatr Clwyd's Bursary Programme for the first time in 2022.
The bursaries provide a safe space for vulnerable young people to engage with the arts, enhancing health and well-being, inspiring new ways of thinking, building self-esteem and self-awareness and unlocking potential. Granted on a needs basis, bursaries strengthen relationships with young people from deprived areas and can create bespoke pathways for individuals once they 'graduate' from the creative engagement programmes.
CultureStep extended the partnership by funding a bursary for an additional young person.
The Results
Through the support from Lyan Packaging, CultureStep and a new partnership with Flintshire Social Services, Theatr Clwyd was able to award 104 bursaries to young people in 2022. Examples of the young people engaged are:
Lucy*, who is currently awaiting an autism diagnosis and struggles to deal with the sheer size and noise of high school, is a keen artist, and would love to study set design and costume at college.  Attending the sessions has made a huge difference to Lucy and the theatre supports her travel costs so is is able to attend on a weekly basis.
Sophie* has not been engaging with school recently. However, attending the groups on a weekly basis has been of real benefit and provided her with a sense of purpose. Sophie is now volunteering at the theatre every Saturday and wants to spend as much time there as she can. She is also in the process of writing a blog about her experience.
The support from Lyan Packaging also enabled the continuation of the much-valued Memory Arts Café, with 12 sessions welcoming 240 attendees during the year.
The project had a positive impact on Lyan Packaging staff, who are invested in sponsorship decision-making. They also received regular updates, newsletters and opportunities to visit the work in person, as well as invitations to press nights.
Social media coverage and a press release increased the business' public profile locally, which directly benefitted recruitment.
The Endorsement
This project with Lyan Packaging, and the additional support from Arts & Business Cymru's CultureStep grant, means that we have been able to increase the number of young people benefiting from a bursary. These bursaries can enable a rewarding relationship with the arts which can enhance health and well-being and unlock potential in vulnerable young people.
Janine Dwan, Development Co-ordinator, Theatr Clwyd
This is a real gem, and exactly what we needed and that was the best singing session I have ever done.
I met Judy Garland three times, singing her song today brought back all those memories.
Feedback from Memory Arts Café session participants.