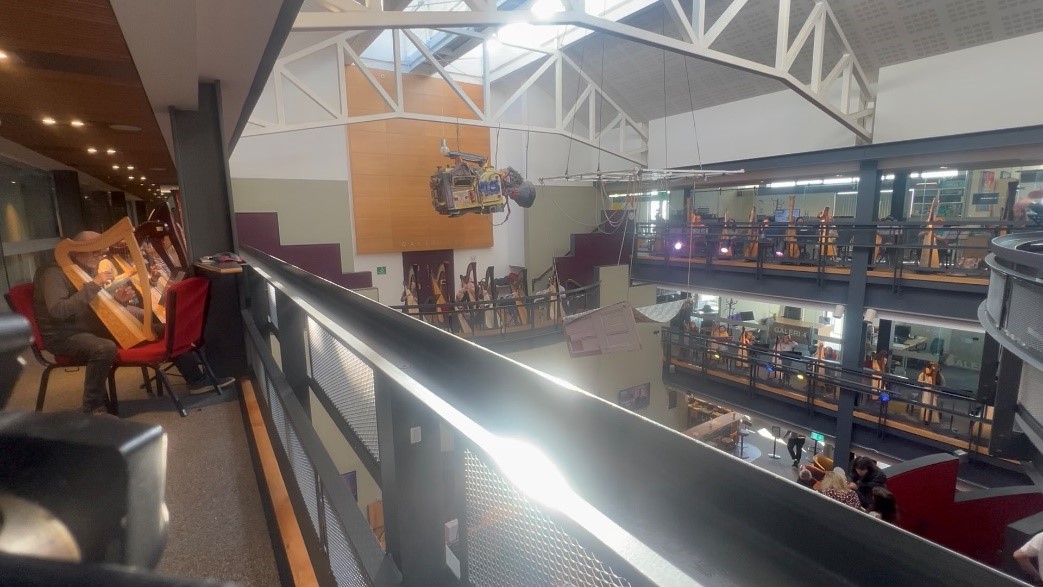 Les Harpes Camac, Telynau Vining, & Canolfan Gerdd William Mathias
The Challenge
To reach new audiences by reducing entry barriers to professional concerts.
Increase interest in the harp and support access to Harp activities.
To make new connections with harp educators and Music Services.
Increase brand awareness.
Strengthen partnership with Camac and Vining.
The Solution
Canolfan Gerdd William Mathias delivered the Harp Festival 2022 through the support from Camac and Vining.
The CultureStep investment enabled CGWM to reach new audiences by offering free tickets to local children and their families.
The Results
The Harp Festival enabled a number of Harpists of all ages and of all levels of achievement to come together to learn and play together. It inspired, encouraged and nurtured the talent of young harpists from across Wales through high quality fun events.
200 individuals were present at the concert with 48 of these being new audience members thanks to the free ticket scheme funded through CultureStep.
The project highlighted the importance and value of offering more free opportunities for pupils who receive instrumental / vocal lessons and face socioeconomic barriers to attend professional concerts.
The project was an opportunity to reestablish the partnership following the Covid pandemic. Camac has already agreed to be the main sponsors of the 5th Wales International Harp Festival 2023 and their contribution will be a significant increase on the sponsorship of the last CGWM International Festivals in 2014 and 2018.
The Endorsement
We firmly believe that seeing professional live musical performances is an important part of the development of young musicians and can also be a trigger and inspiration for some to decide to learn an instrument in the first place. Being able to offer free tickets to families to attend the Harp Festival has enabled us to relieve the financial burden families are facing during the uncertain economic times, leading to new and varied opportunities.
The partnership between the harp company, CAMAC France, Vining Harps and CGWM is a special one that has developed over a period of twenty years. The financial and in-kind contribution of the harp companies has been key to the success of the Harp Festivals and the three organizations work together to promote the harp in Wales and internationally.
Aled Rosser, CGWM
CAMAC and Vining are always keen to support the community work of the Harp Festival and the opportunity to be part of the CultureStep project was a way for them to support the local community and reach children who had not experienced live Harp music before.
Helen Leitner, Artist Relations Manager, CAMAC & Elen Vining, Director, Telynau Vining