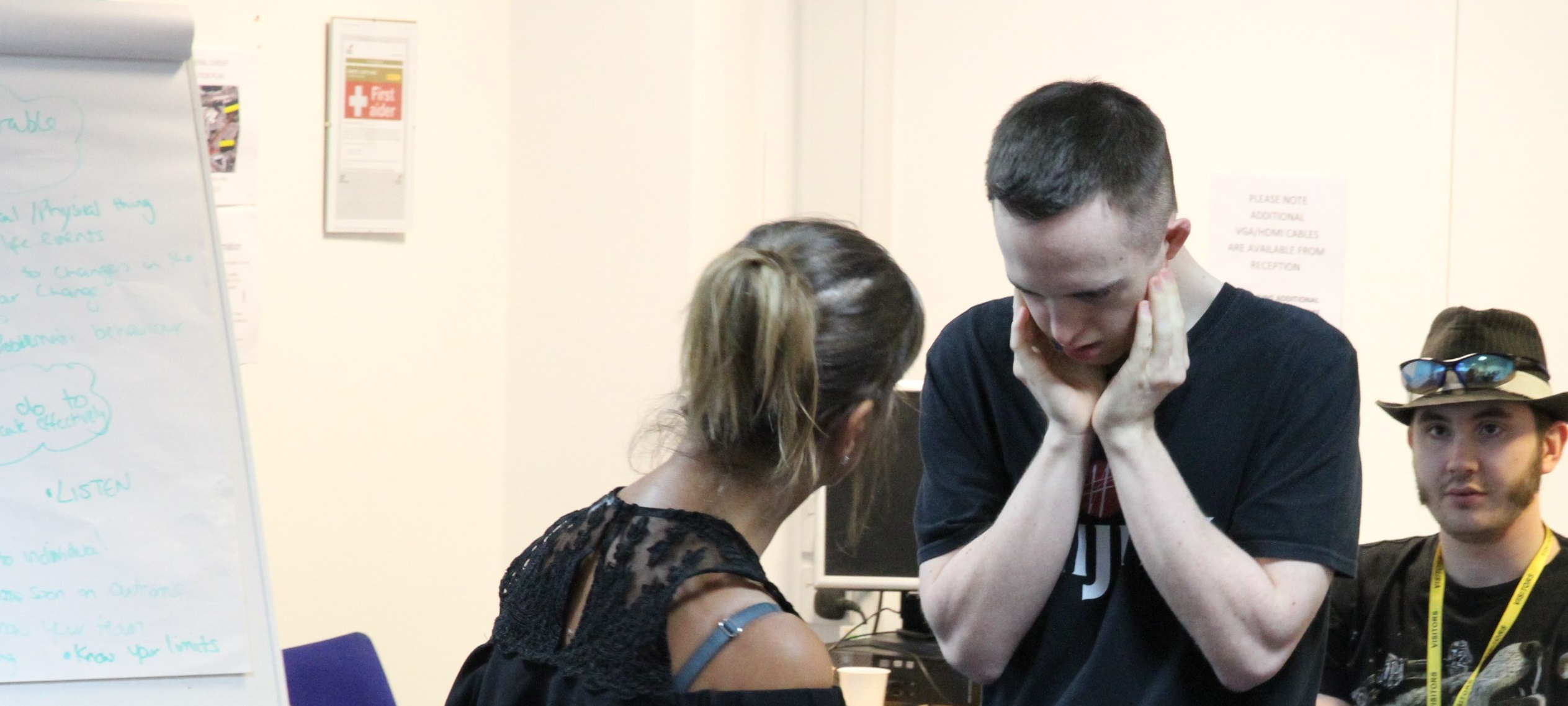 Legal & General Investment Management (LGIM) & Hijinx
The Challenge
The business wished to empower managers to support different types of people in their teams, giving them confidence to communicate effectively, with a special emphasis on mental health.
The Solution
Hijinx, a theatre company which works with neurodivergent actors, had previously been commissioned by LGIM to deliver a day-long training course to the business' Contact Centre staff, empowering them to communicate well with vulnerable callers.
With support from CultureStep, Hijinx developed this initial training by devising and delivering interactive training which brought LGIM's employees to the forefront.
Four learning disabled actors from Hijinx delivered a full-scale, training programme for 73 of the business' managers. Role-play sessions challenged the stigma often associated with mental health issues and gave managers an opportunity to explore and receive feedback on their communication methods when dealing with vulnerable employees.
The Results
• Improved knowledge, communication skills and confidence of Managers. LGIM reported that participants had substantially improved their ability to manage a variety of people.
• Improved team-working & mental, physical and emotional health of staff
• New method of developing employees
• Reputational benefits – demonstrating commitment to staff and cementing position as a great place to work. Many of the participants reported that it was the "best training we've ever had"
Since then, the original Communicating with Vulnerable Customers course has been delivered to the business' Coaches and Sensitive Claims team members and the Communicating with Vulnerable Employees course has now been embedded as part of LGIM's annual staff training package.
The project gave financial independence to the Hijinx actors and offered a platform for them to build on their skills. The affiliation with LGIM gave Hijinx the opportunity to pilot this innovative and inclusive training.
The partnership won the Arts, Business & Employees category at the 2020 A&B Cymru Awards. Link to video
The Endorsement
The training from Hijinx has proven incredibly useful for us. What we learnt really challenged how we communicate and manage our teams and we're looking forward to incorporating this to create a more open and supportive environment and culture for our colleagues.
LGIM
We all experience vulnerability at some point in our lives and, when we do, it's hard to leave that at the door when we enter work each morning. This course is another step in our mission to ensure the workplace can be a safe, supportive environment for people who need additional support either in the short or long term.
Hijinx