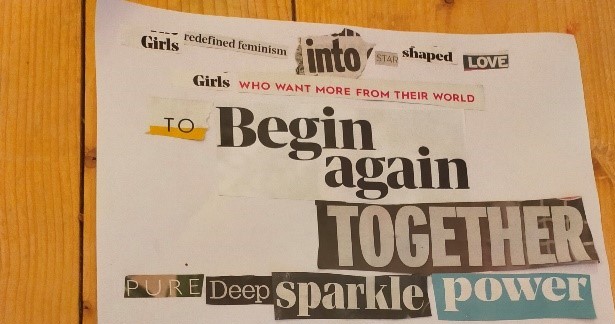 Cartrefi Conwy & Theatr Clwyd
The Challenge
To engage with the communities in which the business operates.
To instil trust and build positive relationships, providing an opportunity to hear the views and opinions of its younger tenants.
To create cultural opportunities for all and support people's health and well-being through the arts.
The Solution
Cartrefi Conwy collaborated with Theatr Clwyd to design ROOTS/GWREIDDIAU, an intensive 10-week project to explore the impact of the world on its communities and the individual stories within them. Putting its communities at the heart of its priorities, it offered opportunities through technology, dance and drama to those who are marginalised within society. The project enabled reflection on individual and community response to the challenges faced during the pandemic, and explored tenants' views on housing related topics, such as homelessness, poverty and climate change and explored their hopes and aspirations for the future. The project aimed to engage individuals aged between 17 – 30.
CultureStep contributed to overall project costs.
The Results
The project had a positive effect on all involved, including having a transformative impact on the life of one participant who attended every session and travelled to Theatr Clwyd on a weekly basis to take part in workshops for young people with additional needs.
Both partners benefitted from the learning in terms of effective methods of communication, gaps in provision and the need for a longer term commitment to co-creation work with communities. Cartrefi Conwy also established positive affiliations with a number of other organisations working with this age group, helping the further development of projects and relationships in the future.
The Endorsement
The project highlighted just how impactful the arts can be on an individual and why we place so much value on making sure that we have continued engagement opportunities and strategic pathways in place. Cartrefi Conwy (as well as Theatr Clwyd) have benefitted from this project in terms of learning; learning that co-creation work with communities is difficult and needs a longer-term commitment, and learning which communications methods are the most effective in reaching and engaging with tenants. Through this project Cartrefi Conwy has also been able to demonstrate to its tenants that it is investing time and resources in trying new approaches to reach and listen to the views of tenants aged 18-30 who have been harder to engage with previously.
Owen Veldhuizen, Cartrefi Conwy.
This project has given us a chance to learn more detail about this strand of community outreach work, particularly at a grassroots level. Additionally, we have gained insights into other communities outside of Flintshire and understood where there are gaps in provision and potential for us to focus our future work and partnerships. Our engagement with the main participant of the project was a benefit to us. As a result of the project, we have been able to identify a pathway for her to continue her relationship with Theatr Clwyd, helping her to grow her self-esteem, explore her sense of self and work on improving her mental health through the medium of the arts.
Janine Dwan, Theatr Clwyd.