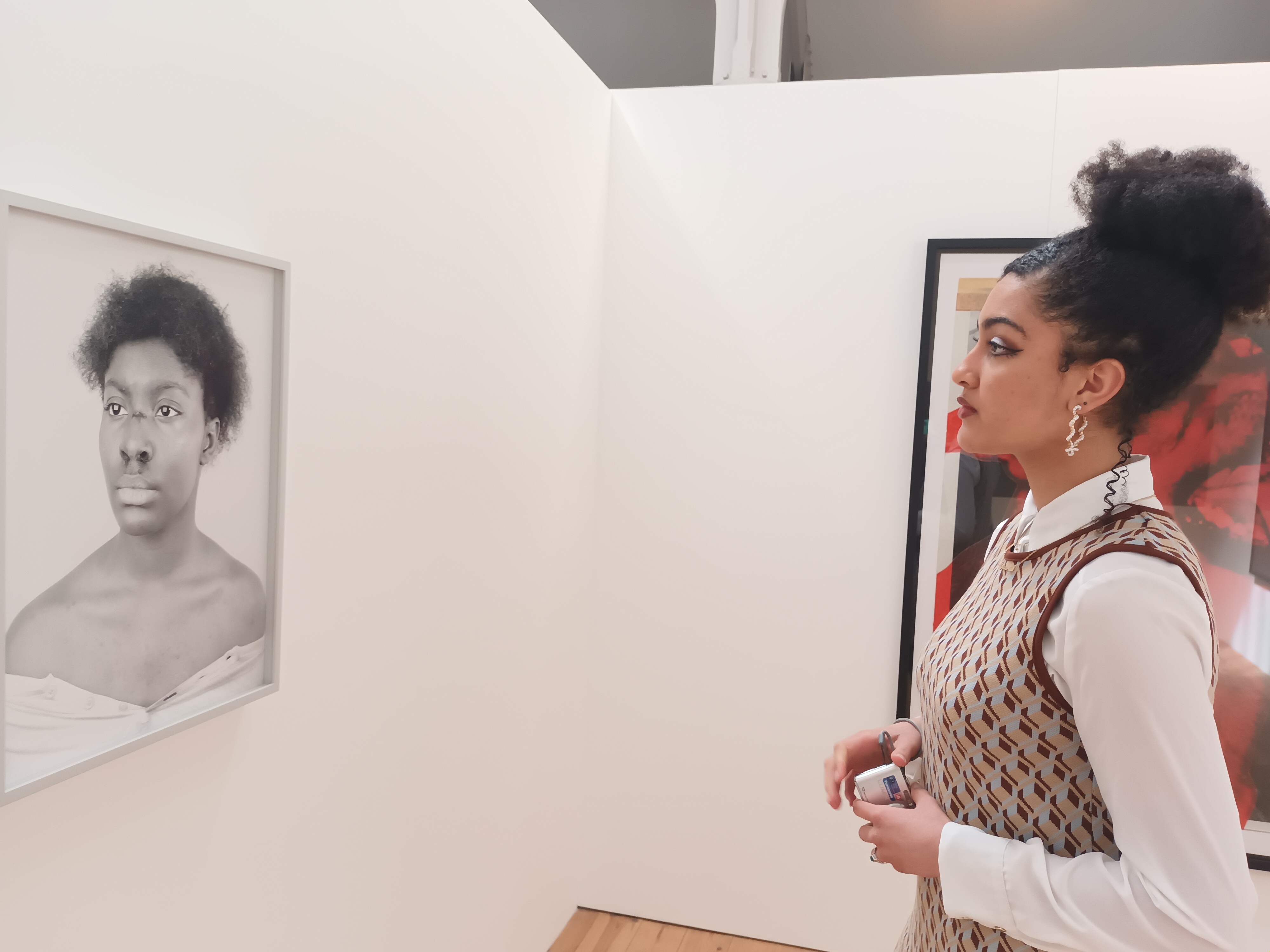 Cardiff & Vale University Health Board & Engage Cymru
The Challenge
To support people from diverse communities to engage with health services.
To raise awareness of the diversity of the NHS in Wales.
To increase health outcomes for the young people who engage in creativity projects.
The Solution
Working closely with Ethnic Minorities Support Team, Engage Cymru and Cardiff & Vale Health Charity devised a bespoke co-produced Arts Award accredited programme aimed at Black and Minority Ethnic young people to support them to gain skills and confidence, and identify progression routes into the creative industries. Working with The Riverfront in Newport, Glynn Vivian Art Gallery in Swansea, and HeARTH Gallery in Llandough Hospital, learning was disseminated through Engage and partner networks. Celebratory events shone a light on the young people's journeys and achievements.
The Results
Change Makers was a highly successful project, both in terms of reaching and engaging racially minoritised young people and artists, alongside advocating for the structural and systemic changes which the creative sector need to tackle.
The most important element of the project was giving young racially minoritised people opportunities to gain a qualification, build networks and connections with Wales based venues, build a wide range of creative skills and learn about creative sector career pathways. The participants reflected on the barriers they face and suggested changes the sector need to consider going forward. All participants achieved a Bronze Arts Award.
Thanks to CultureStep investment and the business partners' support, the project engaged 20 young people directly – 6 artists and 8 venues and participation staff. In addition, 32 delegates attended the Change Makers training event. All young people successfully achieved a Bronze Arts Award. The evaluation film has been shared widely by Engage and project partners with excellent website and social media engagement. The films will continue to be a key legacy outcome of the project.
The Endorsement
The reputation and engagement opportunities through this partnership are important benefits for the Health Charity. These have been increased and improved and have raised the profile of the charity through exposure via the credits on film, and attendance at the 'Change Makers' training event. We expect further community benefits to be realized in time in terms of awareness and knowledge of barriers faced by racially minoritized artists and young people, who we hope can engage with our Health and Arts programmes in the future.
Simone Joslyn, Cardiff and Vale Health Charity
It has helped to raise the profile of Engage Cymru to be associated with Cardiff & Vale Health Charity who have an excellent reputation for their inclusive and equitable engagement practice across the Health Board region. Through the project we have made excellent links with Race Council Cymru, Creative Lives, Ffilm Cymru and Bectu, and Charley Sealy, Equalities Policy Advisor for Welsh Government contributed to our training event. Engage has been able to offer further community benefits through signposting the A&B Cymru Future Proof creative apprenticeship for both venues and young people; young people have had paid work opportunities at Riverfront and volunteering opportunities with Ffotogallery and have built essential networks, helping Engage Cymru to achieve its aims for the project.
Angela Rogers, Engage Cymru