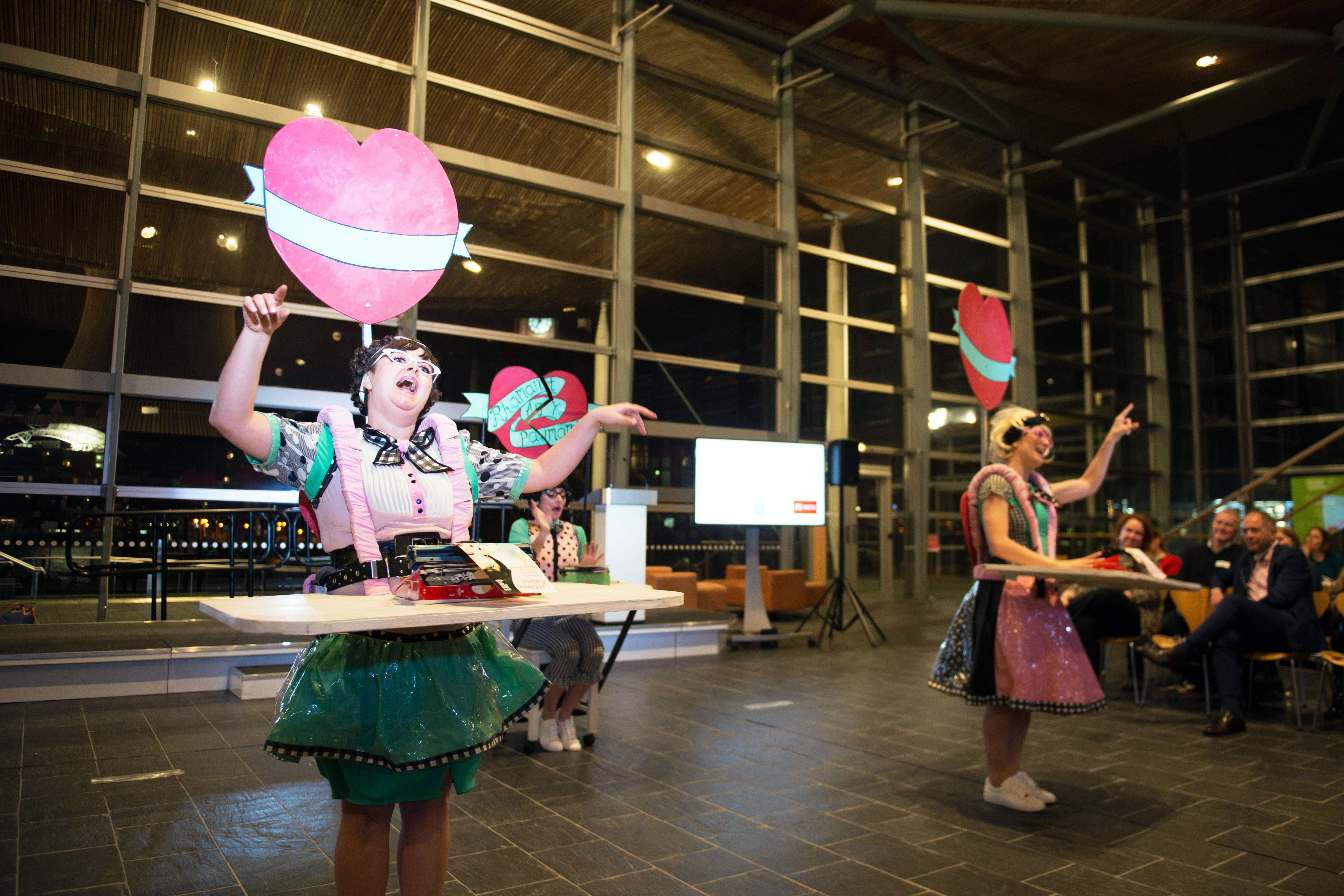 Art @ the Senedd is a hugely valued partnership between A&B Cymru and the Welsh Government's Deputy Minister for the Arts & Sport, Dawn Bowden, MS, which brings high quality live performance to the public areas of the Senedd.
Image: Kitsch & Sync at Art @ the Senedd
The popular initiative returned on 22 June, thanks to the support of Cardiff & Vale Health Charity.
Over 100 guests attended the event, which featured two special performances.
The first was given by North Wales born singer and rapper Nesdi Jones, performed "mashups" of popular Bhangra, Bollywood, Welsh and mainstream pop songs.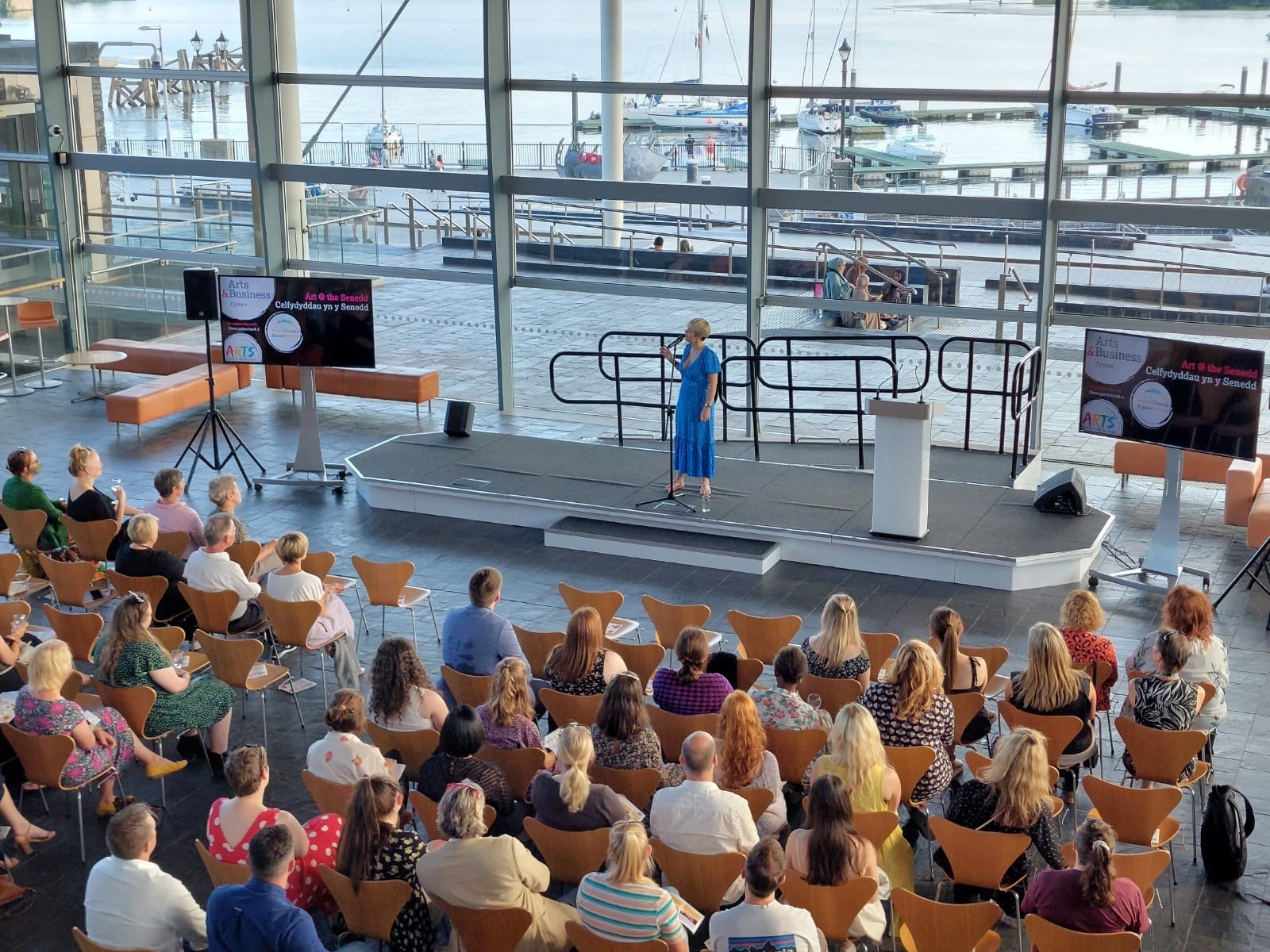 The second performance was given by the Grumpy Unicorns, as part of Hijinx's Unity Festival which was being staged during June in Cardiff, Bangor and Llanelli.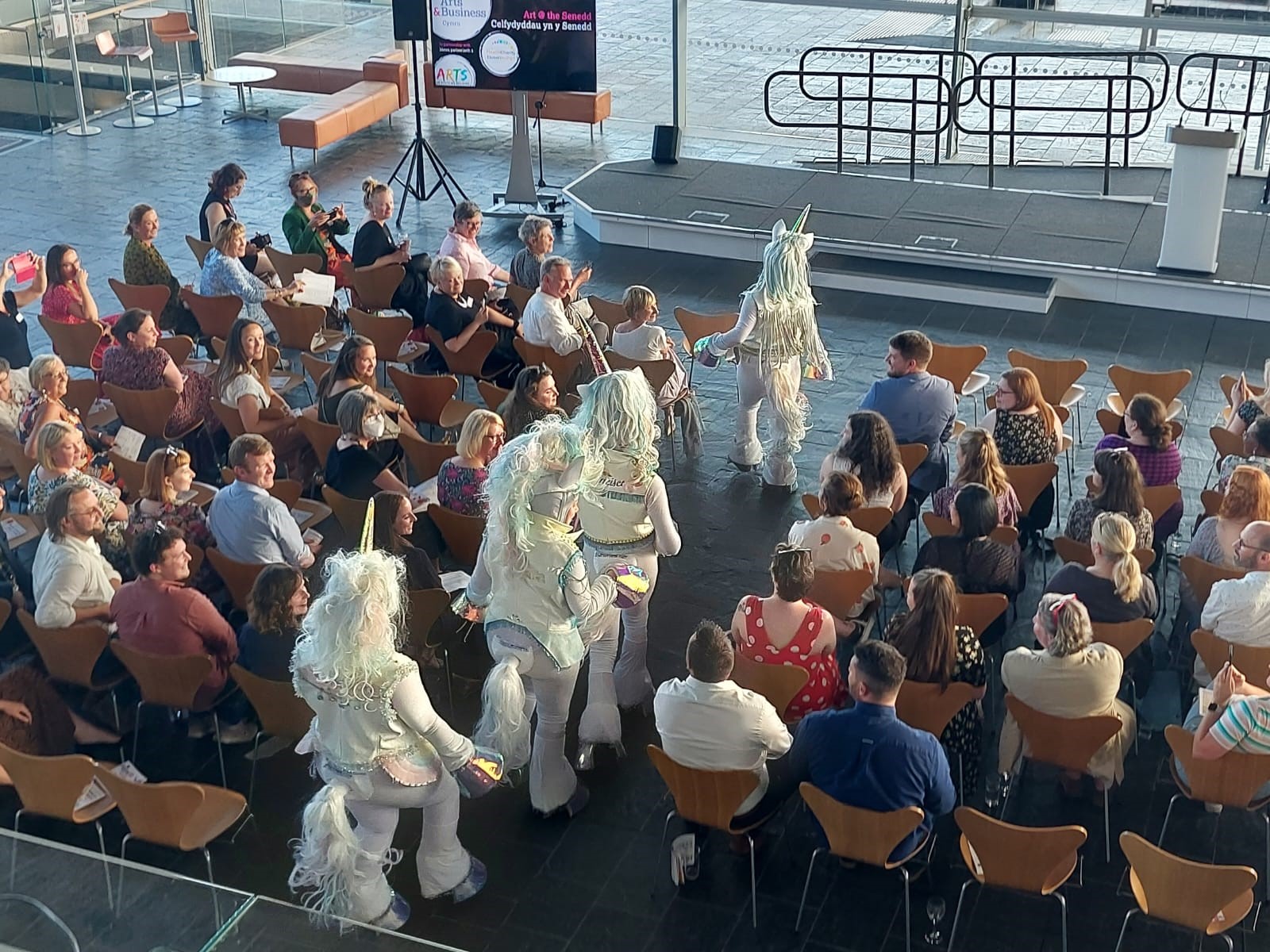 As one of Europe's largest inclusive arts festivals and the only one of its kind in Wales, it provides an incredible opportunity for disabled, learning disabled and autistic artists to perform on a high-profile platform.