Opportunities Bulletin March 2023
Welcome to the A&B Cymru Opportunities Bulletin March 2023
A&B Cymru is delighted to offer its business members unique partnership opportunities with arts organisations across Wales.
Should any be of the options below be of interest to your company, please do not hesitate to get in touch at contactus@aandbcymru.org.uk and we'll be happy to tell you more…
Featured in this bulletin are opportunities from:
All Wales:
The Aloud Charity
The Institute of Arts & Ideas
North Wales:
Llangollen International Musical Eisteddfod
Ruthin Craft Centre
studioMADE
Theatr Clwyd
Mid Wales:
Black Mountain Comedy Festival
South Wales:
Capital
Cardiff & Vale Health Charity
It's My Shout
Llantarnam Grange
Trac Cymru
Truth Department
Wales Millennium Centre

The Aloud Charity changes the lives of young people across Wales using the power of group singing.
The Only Kids Aloud Chorus is a pan-Wales choir of 80 girls and boys of primary-school age. It runs annually using a residential model. With no national children's choir in Wales, the OKA Chorus provides an opportunity for aspiring young singers to shine.
Members enjoy monthly regional rehearsals, full national rehearsals, three residential trips and at least three public performance opportunities.
This is a rare and exciting opportunity for an organisation to take exclusive or shared sponsorship of the OKA choir.
The timescale of this sponsorship is September 2023 – December 2024.  Aloud is interested in a long-term relationship with a partner – not just a financial commitment.
Benefits include:
• Company name and logo on the Aloud website and in all relevant promotional material.
• Increased online brand visibility through regular social media acknowledgement across all 8 of its platforms.
• Priority booking or complimentary tickets (when available) and exclusive invitations to events.
• Opportunity for 'behind the scenes' access to rehearsals and performances.
• Community volunteering and wellbeing opportunities for staff, such as the creation of a staff choir (additional costs may apply).
• Opportunities for staff training or professional development workshops.
• Opportunity for nomination at the Arts & Business Cymru Awards 2024.
This package can be a full or shared contribution of £50,000 +VAT.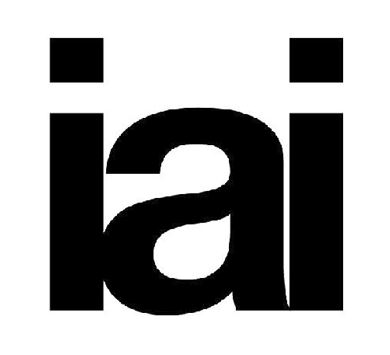 The Institute of Art and Ideas has a mission to transform the intellectual landscape of the UK and beyond by exploring the big ideas of our time in Science, Politics, Philosophy and Art. It creates spaces where original and challenging ideas can flourish by bringing together the world's leading thinkers to take part in its interdisciplinary debates and talks.
A partnership with The Institute of Art and Ideas offers unparalleled opportunities to showcase your brand and thought leadership to our highly engaged audiences, whilst creating new connections at networking events with industry leaders, public intellectuals, politicians and journalists. Its twice-yearly festival HowTheLightGetsIn takes place in Hay-on-Wye in May and London in September, offering a physical venue in which to engage with its speakers and audience members. It will provide you with video content of the event and promote it widely via its marketing channels (7.2 million monthly online reach).
Partnerships are possible for 2023 and beyond.
Benefits include:
• Participation in a live debate at HowTheLightGetsIn
• Sponsorship of a single debate or a series at HowTheLightGetsIn and / or iai.tv
• Opportunities to support young people through the IAI School.
• Video and podcast content that appears on iai.tv and your own channels.
• VIP access to its events, as well as a network of journalists, politicians, and other leading thinkers.
• Sponsorship of iai.tv including page promotion, debate series, logo inclusion
• Exposure to its national and international media partners.
There are a range of packages available and bespoke partnerships can be created on request.

Building bridges across the world: Llangollen International Musical Eisteddfod returns from 4-9 July 2023, for its first full-length festival since the pandemic.
Established in 1947 to promote peace and goodwill between nations, the Eisteddfod has been nominated for a Nobel Peace Prize and hosted performers including Luciano Pavarotti, Shirley Bassey and The Manic Street Preachers amongst many others.
This summer will welcome some of the most prestigious artists from around the world in concert, as well as competitions celebrating traditional culture alongside exciting new categories for young performers. The Eisteddod Maes has been re-designed and will be packed with family friendly entertainment, international cultural showcases, fun exploration of its Welsh and multilingual heritage and a series of talks and workshops to challenge your perceptions of peace in the modern world.
There are a wide variety of opportunities available, from evening concert sponsorship for artists including Alfie Boe with Welsh of the West End, to naming rights for its outside stages and the annual Parade which attracts over 10,000 people to Llangollen. Also on offer is support of competition prizes, talks and language strands, an annual inclusion project, and the chance to be involved with a number of large-scale future commissions with significant community impact. The timescale of this opportunity is March – July 2023.
Benefits include:
• Sharing of marketing assets via social channels, in printed materials and across the Eisteddfod site.
• VIP entertainment and concert tickets.
• Day attendance tickets for staff members.
• CPD and team building sessions for staff, performance opportunities.
Sponsorship packages start at £500 + VAT.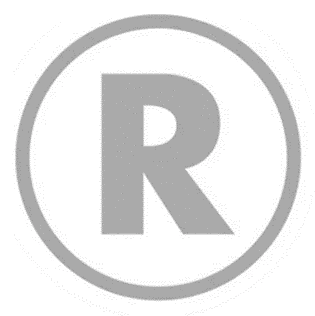 Ruthin Craft Centre — celebrating craft and the art of making by presenting the very best Contemporary Craft from Wales, the UK and Internationally.
This programme will focus on 3 key areas: Craft – Conservation – Archaeology and include key themes such as Heritage and craft, conservation awareness, importance of art and nature to wellbeing, connections to the land, and a sense of place.
The aim of this programme is to support families in rural Denbighshire communities by using craft, nature and heritage as a collaboration for mindfulness and well-being, social engagement, biodiversity and conservation awareness, and ancestral connections. This will be done through a series of creative art sessions, fieldwork and events inspired by the local landscape involving makers, artists, ecologists, and archaeologists.
This sponsorship will help to provide transport for families and individuals living in rural Denbighshire, so they are able to attend these events and workshops. The sponsorship will also help to cover artist and assistant costs for a period of 6 sessions.
The project will run throughout July and August, with a possible collaborative installation of crafted works and an event held at the end of August. This project has potential to run into the new school year to continue its aims and goals within an educational setting.
Benefits include:
• Credit on social media, with a reach of 3,650 followers on Instagram and 1,381 followers on Facebook
• Logo credit on marketing and advertisements.
• Invitation to its final event / makers talk.
• Verbal mentions of the company's sponsorship.
The sponsorship package is £3,000 + VAT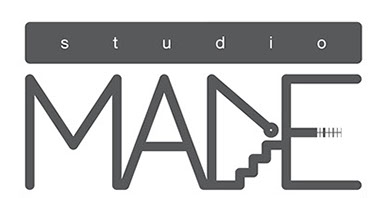 studioMADE is an artist-led studio, gallery and co-working space located in the historic Carriageworks in Denbigh.
studioMADE offers a programme of guest curated exhibitions featuring high profile Wales based and international artists. It also includes events, artist talks and workshops for local, national and international communities.
Starting at the end of March, the gallery will curate and host a year – long environmental futures programme for the local community. It will integrate high quality speakers sharing specialist knowledge of community owned energy, as well as creative workshops and discussions. Working on a grassroots level, studioMADE is establishing a programme of activity, working with national organisations, and bringing the conversations to Denbigh. It is its mission to be as inclusive and accessible as possible. The timescale of this opportunity is March 2023 – March 2024.
Benefits include:
• Credit on social media posts.
• E-mailing list.
• Credit on press releases.
• Verbal credit at workshops, talks and events delivered both in person and online.
• Invitations to talks and events.
• Opportunity to place display board during our events.
• Prominent logo credit on website and e-bulletins.
The sponsorship package is £6,000 +VAT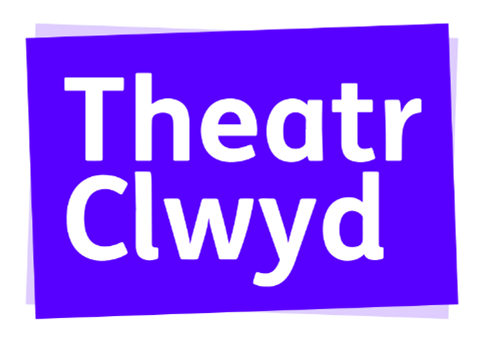 Theatr Clwyd is Wales' leading producing theatre and regional arts centre. It reaches over 300,000 people a year through a combination of world-class work on stage and award-winning community engagement projects.
The Great Gatsby Press Night, a one-off opportunity to sponsor the press night of a highly successful Theatr Clwyd adaption of F Scott Fitzgerald's seminal tale. Its hit immersive show returns, and it is going to be the party of the century. Dress up, enjoy the performance, and dance the night away at The Dolphin Pub in Mold this summer, where cocktails are flowing in an era of bootleg liquor and red-hot jazz. 1920s dress code encouraged; dancing shoes recommended!
This press night opportunity is on Wed 21st June 2023.
Benefits include:
• Logo and credit of sponsorship on The Great Gatsby specific print.
• Logo credit on Theatr Clwyd's corporate sponsor page.
• 1/2 page in The Great Gatsby show programme to include your messaging/advertising, on sale throughout the run of the show.
• Brand sponsorship of the press night at The Dolphin Pub in Mold alongside the Theatr Clwyd brand including branded banner on show programmes or cast sheet for the evening, pop up banner displayed on the evening.
• 10 press night tickets for your use including a complimentary drink and programme/ticket.
• Other hosting opportunities available for our sponsor on request*.
The sponsorship package is £3,000 +VAT
Theatr Clwyd has also launched a brand new membership scheme to offer you incredible benefits that will entertain your current clients, potential clients and your staff right on your doorstep. It offers high quality hosting, affordable parking for guests and a dedicated member of staff to arrange the details of your event. It also provides opportunities to reach its audience by marketing your services in its brochures and programmes.
Levels of sponsorship & benefits available:
Gold Membership – £5,000 + VAT
• 70 complimentary tickets to Theatr Clwyd productions.
• Cast visits to your post-show reception.
• Prosecco reception for up to 20 guests.
• VIP area in its bar with dedicated staff member for your event.
• Your logo in its brochure and production programme.
• 1/2 page add in a production programme & website credit.
Silver Membership – £2,000 + VAT
• 40 complimentary tickets to Theatr Clwyd productions.
• VIP area in its bar with dedicated staff member for your event.
• Your logo in its brochure and production programme.
• 1/4 page add in a production programme.
• Website credit.
Bronze Membership – £500 + VAT
• 10 complimentary tickets to Theatr Clwyd productions.
• VIP area in its bar with dedicated staff member for your event.
• Your logo in a production programme.
• Website credit.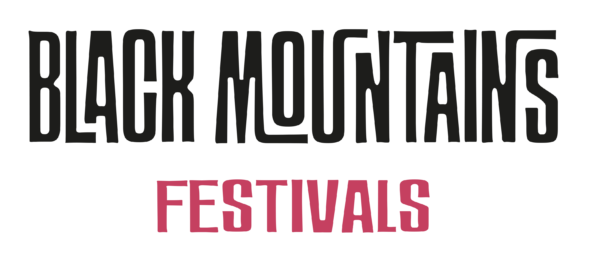 The Black Mountains Comedy Festival is a vibrant cultural event in the foothills of the Black Mountains, bringing light, laughter and warmth to South Wales in the darkest of winter.
The comedy team is celebrating another successful year. Kiri Prichard-McLean and Gary Delaney join Mark Watson, Rich Hall and Zoe Lyons in our hall of fame to help cement its place as the biggest and best comedy festival in South Wales. So, what's next? It's simple, growth. Supported by Events Wales, Black Mountains Comedy Festivals has huge plans for the next 5 years and it is looking for sponsors who would like to be part of that journey.
Business benefits include:
• Naming rights for the event.
• Extensive coverage across web, social and printed media, including provision for Welsh language.
• Merchandising and branding potential to promote your products to Black Mountains Comedy Festivals audience members.
• Access to a new diverse and vibrant audience base.
• Align your branding to an excellent festival celebrating humour and mental health.
Sponsorship packages range from £2,000 to £4,500 + VAT and are tailored to specific business needs.

Capital Youth Music engages young people from diverse communities across Cardiff and the Vale of Glamorgan. It is run by musicians, teachers, parents, and young people, providing musical opportunities post-Covid. All Capital's groups are free of charge, with instruments to loan, eliminating financial barriers to access during the cost-of-living crises.
Concert in the prestigious Dora Stoutzker Hall, Royal Welsh College of Music and Drama, Monday 17 July 2023, 7.30 pm
Capital has partnered with Glamorgan Music School, Barry and the Vale of Glamorgan, for this event and we are seeking financial support to contribute to the concert cost.
The concert will feature eight ensembles and audience of 250-300 is expected, made up of the families of children from across Cardiff and the Vale of Glamorgan, as well as invited VIPs from both Council and Senedd seats.
This sponsorship opportunity runs from 1 April 2023 – 17 July 2023.
Benefits include:
• Introduction to invited VIPs.
• Promotion of sponsors at the concert through verbal credits, as well as prominent logos and supporting text in the programme and all concert promotional material.
• Dedicated social media promotional campaign on our Facebook, Twitter, and Instagram channels, featuring sponsors logos.
Levels of sponsorship available: £250, £500 or £1,000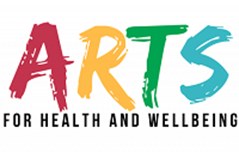 The Arts for Health and Wellbeing Programme at Cardiff and Vale University Health Board supports a variety of creative projects across a range of artistic mediums for staff, patients, and service users. It is proactive in using art to improve health and wellbeing and aims to be inclusive and representative of its community.
The Health Board is working with partners to establish an innovative project at its Llandough site – Our Health Meadow. It is believed to be the first of its kind at a hospital site in the UK, its goal is to establish an ecological community health park which benefits wildlife, plants and people through positive human environment interaction; it has used an eclectic and ambitious art strategy to acknowledge and enhance the experiences of all who enter the site; a key element of this is a sculpture trail which will act as a walkway through open air galleries of outdoor sculptures. The trail will be fully accessible offering viewing and experiencing art for all.
Offered is the opportunity for businesses or individuals to sponsor the sculptures within the sculpture trail either individually or as a collection.
Benefits include:
• Advertising via its social media and websites for both the Health Charity and the Arts for Health and Wellbeing programme.
• Section placed in the Annual Arts Report and the Annual Health Charity Report highlighting the sponsorship.
• Strong links with Health Charity and the charitable sector within Cardiff and the Vale of Glamorgan.
• The opportunity for staff from sponsoring companies to take advantage of the space for their own wellbeing and access to the Arts.
• The opportunity to work with a well-established and recognised Arts for Health and Wellbeing programme which could in turn benefit their businesses.
Sponsorship packages include £2,000 per individual Sculpture or £10,000 for the collection.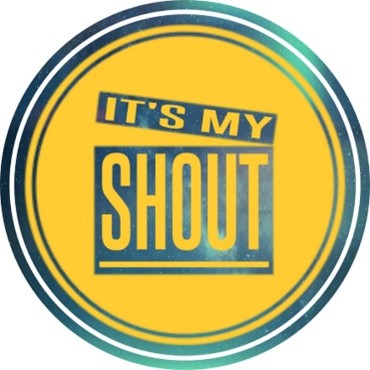 It's My Shout provides people from Welsh communities with opportunities to develop their skills in Film & Television production. Local workshops and launches are followed by mentored traineeships on industry standard short films. It's My Shout works with groups who historically have had less access to arts initiatives, in areas of social / financial deprivation or geographical isolation.
On 31 March, It's My Shout is holding its annual awards ceremony at St David's Hall in Cardiff. Sponsoring the event is a great way to show support for its scheme and its mission of Nurturing Welsh Talent, Providing Film & TV Opportunities to people from socially deprived areas, and Diversifying and Enriching the Media Workforce-.
Benefits include:
The Platinum Package £900 includes:
• 4 Tickets to its Awards Event and After Party
• 4 Tickets to its pre-show VIP room
• Your name on an award of your choice
• The opportunity to present an Award on stage with a VIP Full page advert in its event programme.
• Your logo on all its promotional materials.
The Gold Package £700 includes:
• 4 Tickets to its Awards Event and After Party.
• 2 Tickets to its pre-show VIP room.
• Your name on an award.
• Full page advert in its event programme.
• Your logo on all its promotional materials.
The Silver Package £500 includes:
• 4 Tickets to its Awards Event and After Party
• Half page advert in its event programme.
• Your logo on some of its promotional materials
The Bronze Package £300 includes:
• 4 Tickets to its Awards Event and After Party
• Half page advert in its event programme.

Llantarnam Grange is Cwmbran's centre for Contemporary Art and Craft. It hosts exhibitions throughout the year, complimented by an imaginative education programme, including workshops and art clubs that make space for anyone to develop their work.
Portal is our annual group exhibition of 15 graduate artists and makers. Portal 2023 will be open from 11 August – 4 November, with an opening event on Friday 11 August. Artists apply through an open call that it will be promoting from May and selected artists will become part of an exhibition catalogue, be showcased on its social media, exhibit their work in its main gallery and receive mentoring from members of Llantarnam Grange staff and professional artists. Portal has been running since 2009 and helps to give new voices the support, tools, and opportunity for professional development and forging careers in the arts. This sponsorship opportunity is available from May – November 2023.
Benefits include:
• Company logo, links / information on all physical and digital promotion about the project, both inside and external to our centre.
• Increased visibility in the local Cwmbran and Torfaen community.
• Alignment with a wider programme of community art projects including: its weekly Living with Dementia arts and craft programme; its Covid Recovery Project, Create with Confidence; Criw Celf, a national programme that encourages young people to develop their arts and craft skills outside education.
• Links with its partners and funders.
The sponsorship package is £5,000 +VAT

The Wales Folk Awards celebrates and promotes the music of Wales at its highest level. After such a difficult time for live music during Covid, the Awards is back in Spring 2023.
Launched in 2019, the Wales Folk Awards is a partnership led by the charity Trac Cymru, with BBC Radio Wales and Radio Cymru, the Arts Council of Wales, and significant individuals from the world of Welsh folk music. The winners will be announced at a glittering Awards Evening at the BBC Hoddinott Hall in the Wales Millennium Centre, Cardiff on 20 April. Guests of Honour and sponsors will present the winning artists with trophies specially created by Welsh artist-craftspeople. The evening will include live performances from some of the winners.
Packages & benefits include:
Bronze £500 – Sponsor one Awards category of your choice
• Opportunity to present your chosen Award at the Ceremony in April 2023.
• Full credit on press releases and social media coverage relating to the Awards.
• 2 VIP seats at the awards ceremony.
Silver £1000 – Sponsor the trophies (handmade by Welsh craftsmen)
• Includes all Bronze* benefits.
• Opportunity to place display boards at the Awards Ceremony
• Logo credit on Trac Cymru website.
• A minimum of one verbal credit during the evening of the awards.
• 2 VIP seats at the awards ceremony.
Gold £1500 – Sponsor the printed souvenir programme
• Includes all Silver* benefits.
• Full page credit including logo and 1000 print run of souvenir programme.
• 6 VIP seats at the awards ceremony.
Platinum £2000 – Sponsor the VIP Reception
• Includes all Gold* benefits.
• Prominent logo display at venue during the Reception and at the Ceremony.
• Opportunity to address the guests at the VIP Reception.
• 8 VIP seats at the awards ceremony.

Truth Department produces memorable, cinematic films for worldwide distribution on all platforms. Working with emerging Welsh talent and established international directors, its films give true stories the silver screen treatment, provoking emotion and reflection – and in some cases, action.
Lolfa Truth Department
During the pandemic, Truth Department renovated a long-abandoned shop in Llantrisant to use as its production office. Now back in use, it plans to adapt the space in order to make it safe, suitable and comfortable for small arts and cultural groups to use in the evenings and on weekends. Founder Sponsors will contribute to the cost of stowable desks and furniture, screening equipment, a safety handrail to the toilet and a sound-proof shop window and door, web-based bookings, etc.
Benefits include:
• Association with its Valleys-based film business with global reach.
• Association with its grass-roots arts community engagement.
• Acknowledgement on all Lolfa Truth Department literature and publicity.
• Invitation to film premiers
• Occasional business use of the space.
Lolfa Truth Department Founder Sponsorship is available at £1-20K with a range of benefits for businesses

Wales Millennium Centre is the national arts centre for Wales. Its mission is to fire the imagination. It provides opportunities for young people to be creative, have fun and learn new skills by working in collaboration with communities and artists.
Dros Nos is its annual sleepover event taking place in the autumn for young people aged 16 – 25 from across south Wales. They have access to workshops, open mic sessions, our digital experiences, free tickets to see an in-house production, meet the people whose story inspired the production and get to sleep in its iconic building. The event is targeted at young people who have less opportunities to access the arts and aims to improve their confidence and skills.
Benefits & levels of sponsorship include:
At £5,000 you can receive
• Online acknowledgement of your support on its website and social media.
• Promotion opportunities at Dros Nos.
• Complimentary tickets to see its in-house production.
• Access to its VIP lounge on the night of the show with discounted drinks.
At £10,000, you receive the same benefits plus
• Volunteering opportunities for your staff.
• A backstage tour of its DGT Auditorium.
• A unique overnight stay in its iconic building during Dros Nos